2.4.2013, 11 Uhr
SHAPING CONTESTED PROJECTS FOR TOMORROW´S METROPOLIS
International Conference
Akademie der Künste & Northeastern University's School of Architecture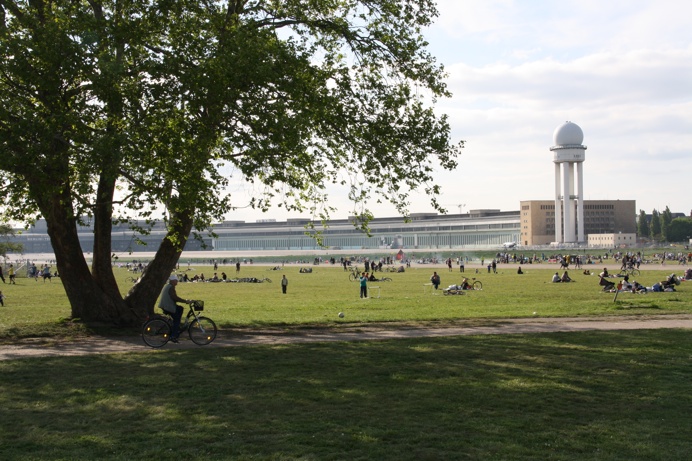 9 April 2013, 10.00 – 18.30
Akademie der Künste, Pariser Platz, Berlin
There has been significant growth of public participation in decisions affecting the architecture since the 1960s in
Boston
, and since German reunification in the 1990s, an extraordinary number of large urban design choices made in
Berlin
. The experiences of these two cities, however, have been very different, and each provides useful insights into a way forward as the collective challenges of identity, historical character, environmental performance, and economic viability.
Northeastern University's School of Architecture
, in collaboration with the Akademie der Künste in Berlin, is hosting an international conference on the changing relationship of public participation to architecture and urban design in Boston and Berlin. Drawing on the expertise of architects, developers, journalists, and other stakeholders, this event will focus on this under-studied aspect design in our age. The all-day conference will be divided into three panels; one on establishing criteria, methods, and processes for public review, a second on the experiences of Boston, and a third on the controversies of Berlin.
Admission is free.
The conference will be held in English.
Program    
Introduction
10:00 - 12:30
with George Thrush: Bringing Transparency to Controversy; Wilfried Wang: Design Review, Design Controversy; Ruth Conroy Dalton: Analytical Methods; Theresa Keilhacker: Participatory Process
Part 1: Boston   
14:00 - 16:00
Chair: George Thrush, Introduction
with David Hacin: Boston's South End; Tim Love: Boston's Greenway; Paul McMorrow: Boston's Downtown
Part 2: Berlin
16:00 - 17:45
Chair: Wilfried Wang, Introduction
with: Frank Barkow: Emerging Urgencies: Re-imagining Tempelhof; Kaye Geipel: Plans for Tempelhof; Christoph Breit: 100% Tempelhofer Feld
17:45 Final Discussion co-moderated by Thrush and Wang, with all participants
Biographies and information
here.
Scroll