Bildende Kunst – Mitglieder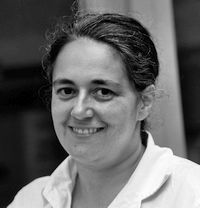 © Inge Zimmermann
Tacita Dean
Bildende Künstlerin (Film, Fotografie, Malerei, Zeichnungen, Klanginstallationen, visuelle Erzählungen)
Am 12. November 1965 in Canterbury/Kent/Großbritannien geboren, lebt in Berlin.
Seit 2007 Mitglied der Akademie der Künste, Berlin, Sektion Bildende Kunst.

Biographie
1985-1988 Studium an der Falmouth School of Art, Cornwall/Großbritannien.
1989-1990 Stipendium an der Kunstakademie Athen.
1990-1992 Studium an der Slade School of Fine Arts, London.
Werk
Einzelausstellungen (Auswahl):
1994 The Martyrdom of St. Agatha and Other Stories, Galerija Skuc, Lubljana, und Umetnostna Galerija, Maribor, Slowenien
1995 Clear Sky, Upper Air, Frith Street Gallery, London
A Bag of Air, Ecole Nationale de Beaux Art, Bourges, Frankreich
1996 Foley Artist, ART NOW, Tate Gallery, London
1997 Missing Narratives, Witte de With, Center for Contemporary Art, Rotterdam
The Roaring: Seven Boards in Seven Days, The Drawing Center, New York
Frith Street Gallery, London
1998 ICA, Institute of Contemporary Art, Philadelphia, with US tour
1999 The Sea, With a Ship; Afterwards an Island, Sadler's Wells, London, and Dundee Contemporary Arts, Schottland
Marian Goodman Gallery, Paris (auch 2001, 2000)
Banewl, Newlyn Art Gallery, Penzance, Cornwall
Friday/Saturday, North Meadows Project, Millennium Dome, London
2000 Museum für Gegenwartskunst, Basel
Baniel, Berkeley Art Museum, USA
Art Gallery of York University, Toronto
Marian Goodman Gallery, New York
2001 MACBA, Museu d'Art Contemporani de Barcelona
Recent Films and Other Works, Tate Britain, London
Under/Above, International Biennial, Melbourne
Marian Goodman, Paris
DAAD Galerie, Berlin
2002 The Russian Ending, Peter Blum Gallery, New York
Kunstverein Düsseldorf
2003 Musée d'Art Moderne de la Ville de Paris
Marian Goodman Gallery, New York
2004 Museum of Modern Art, Lubljana
Fondazione Sandretto Re Rebaudengo, Turin
Boots, Royal Institute of British Architects, London
De Pont Foundation, Tilberg, Niederlande
Presentation House Gallery, Vancouver
2005 Berlin Works, Tate, Saint Ives, Großbritannien
2006 Analogue: Films, Photographs, Drawings 1991-1996, Schaulager, Basel (mit Francis Alÿs)
Human Treasure, Center for Contemporary Art, Kitakyushu, Japan
The National Museum of Art, Architecture and Design, Oslo
2007 Guggenheim Museum, New York
Wandermüde, Frith Street Gallery,
Hugh Lane Gallery, Dublin
2008 Dia:Beacon, Beacon, New York; 2008/2009 Villa Oppenheim Galerie für Gegenwartskunst, Berlin;
2009 ACCA, Melbourne

Literatur (Auswahl):
Tacita Dean. London 2006
Tacita Dean, Analogue: Films, Photographs, Drawings 1991-2006. Hg. Schaulager Basel,
Göttingen 2006
Tacita Dean, Film Works. Hg. Rina Carvajal, Miami Art Central, Miami 2008

Gruppenausstellungen (Auswahl):
1992 BT New Contemporaries, Newlyn Orion, Penzance; Cornerhouse, Manchester; Orpheus Gallery, Belfast; Angel Row & The Bonnington, Nottingham; ICA, Institute of Contemporary Arts, London
1993 Barclays Young Artist Award, Serpentine Gallery, London
Peripheral States, Benjamin Rhodes Gallery, London
1994 Watt, Witte de With, Rotterdam
Mise en Scene, ICA, Institute of Contemporary Arts, London
1995 Mysterium Alltag, Hammoniale der Frauen, Kampnagel, Hamburg, Casino Knokke, Belgium
Video Forum, Art Basel 95, Switzerland
Speaking of Sofas, London Electronic Arts, London Filmakers Co-op
Videos and Films by Artists, Ateliers d'Artistes de la ville de Marseille, France
British Art Show 4, Manchester, Edinburgh & Cardiff
Cubitt Street Gallery, London
1996 CCATV, Centre for Contemporary Art, Glasgow
Art Node Foundation, Stockholm
State of mind, Centrum Beeldende Kunst, Rotterdam
Swinging the Lead, International Festival of the Sea, Bristol
Berwick Ramparts Project, Berwick upon Tweed, Northumberland
Found Footage, Gasser & Grunert, Köln
1998 International Film Festival, Rotterdam
Challenge of Materials, Science Museum, London
A Case for a Collection, Towner Art Gallery, Eastbourne
Contemporary British Drawings - Marks & Traces, Sandra Gering Gallery, New York
Flexible, Museum für Gegenwartskunst, Zurich
The frame of time - Openmuseum, Museum van Hedendaagse Kunst, Limburg
Scriptwriters Lab, Sundance Institute, Utah
At One Remove, Henry Moore Institute, Leeds
20:20, Marian Goodman Gallery, New York
Social Space (curated by Dan Graham), Marian Goodman Gallery, Paris
New Found Landscape, Kerlin Gallery, Dublin
1998 The Turner Prize, Tate Gallery, London
Breaking Ground, Marian Goodman Gallery, New York
Voiceover: Sound and Vision in Recent Art, (Wanderausstellung)
1999 Granship, Shizuoka Convention and Arts Center, Japan
Marian Goodman Gallery, Paris
Geschichten des Augenblicks, Lenbachhaus, München
Go Away, Royal College of Art, London
New Visions of the Sea, National Maritime Museum, London
Residency at the Wexner Center for the Arts, Columbus, Ohio
Fourth Wall, Public Art Development Trust at the Royal National Theatre, London
2000 Landscape, ACC Gallery, Weimar (Wanderausstellung)
The Sea and the Sky, Beaver College Art Gallery, Philadelphia
On the Edge of the Western World, Yerba Buena Center for the Arts, San Francisco
Von Edgar Degas bis Gerhard Richter: Werke auf Papier aus der Sammlung des Kunstmuseums Winterthur, Schweiz
Amateur / Liebhaber, Kunstmuseum, Kunsthallen & Hasselblad, Gothenberg, Schweden
Mixing Memory and Desire, Neues Kunstmuseum Luzern
New British Art 2000: Intelligence, Tate Gallery, London
Somewhere near Vada Project, Art Centre, Dublin
media-city seoul 2000, Seoul Metropolitan Museum
Vision and Reality, Louisiana Museum of Art, Dänemark
2001 Arcadia, National Gallery of Canada, Ottawa
Humid, Spike Island, Bristol (and tour)
Nothing: Exploring Invisibilities, Northern Gallery of Contemporary Art, Sunderland
Take Two / Reprise, Ottawa Art Gallery
Double Vision, Galerie für Zeitgenössische Kunst, Leipzig
My Friends, Kunstforening, Tromsø, Norway
AT SEA, Tate Liverpool
Landscape, Centro Cultural del Conde Duque, Madrid; Sofia Municipal Gallery of Art; Museo de Arte Contemporanes de Niterio, Rio de Janeiro; Museu de Arte de Sao Paulo
Directions, Hirschhorn Museum, Washington
Venice Film Festival, Venedig
Yokohama 2001 International Triennale of Contemporary Art, Japan
2002 At Sea, Sainsbury Centre for Visual Arts, Norwegen
Extreme Connoisseurship, Fogg Art Museum, Harvard, Boston
Le Botanique, Centre Culturel de la Communaute francaise Wallonie-Bruxelles
Preis der Nationalgalerie fur Junge Kunst, Hamburger Bahnhof, Berlin
Cardinales, Marco, Museo de Arte Contemporanea de Vigo
Subreel, Galleries Contemporaines de Musées de Marseillles
MARS Art and War, Neue Galerie, Graz
The Gap Show, Museum am Ostwall, Dortmund
Kunstpreis Aachen, Ludwig Forum für Internationale Kunst, Aachen
2003 50th Venice Biennale, Stazione Utopia and Ritardi e Rivoluzioni, The Moderns, Castello Di Rivoli, Turin
The Greatest Show on Earth, The Metropole Galleries, Folkestone
Liquid Sea, Museum of Contemporary Art, Sydney
This was Tomorrow, New Art Centre, Salisbury
Necessary Journeys, Temple Bar Galleries and Studios, Dublin, Irland
2004 Time Clash, Museu Serralves, Museu de Art Contemporanea , Porto
Rear View Mirror, Kettle's Yard, Cambridge
Niels Borch Jensen, Berlin (mit Thomas Demand and Carsten Holler)
Frith Street Gallery, London
Landscape 2, Towner Art Gallery, Eastbourne
Fictions, La Caixa, Barcelona (mit Peter Friedl, Harun Farocki, Kutlug Ataman, Zinele Sedira)
Other Times, British Contemporary Art, City Gallery, Prag
Arte Povera, Museet for Samtidskunst, Oslo
Likeness: Portraits of artists by other Artists, CCA Wattis Institute, San Francisco
2006 Resonance, Frith Street Gallery, London
27th Sao Paulo Biennial, Brasilien
15th Biennale of Sydney, Australien
Mapping the Studio, Stedelijk Museum
Constructing New Berlin, Phoenix Art Museum, Phoenix, Arizona
Of Mice and Men, 4th Berlin Biennial for Contemporary Art, Berlin
Print Run: An exhibition of Prints, Frith Street Gallery, London
2007 Marking Time, York Art Gallery
Sea Pieces: From Max Beckmann to Gerhard Richard Richter, Hamburger Kunsthalle
Scenes and Sequences, Aargauer Kunsthaus
Waterlog, Castle Museum, Norwegen (touring to Lincoln)
On History, Foundation Santander, Madrid
2008 Performa, New York
Utopia, Museu Berardo, Lissabon, Photoespana Festival, Madrid
Uses of the Document in Contemporary Art, ICP, International Center Of Photography, New York

Filme
1992 The Story of Beard, 16 mm, 8 Min.
1994 The Martyrdom of St. Agatha, 16 mm, 14 Min.
1995 How to Put a Boat in a Bottle, Video, 18 Min.
Bag of Air, 16 mm, 3 Min.
1996 Disappearance at Sea, 16 mm, 14 Min.
1996 Delft Hydraulics, 16 mm, 3 Min.
1997 Disappearance at Sea II, 16 mm, 4 Min.
The Structure of Ice, 16 mm, 3 Min.
1998 Gellért, 16 mm, 6 Min.
1999 Bubble House, 16 mm, 7 Min.
Sound Mirrors, 16 mm, 7 Min.
1999 From Columbus, Ohio, to the Partially Buried Woodshed, super 8, 7 Min.
Banewl, 16 mm, 63 Min.
2000 Teignmouth Electron, 16 mm, 7 Min.
Totality, 16 mm, 11 Min.
2001 Fernsehturm, 16 mm, 44 Min.
2002 Diamond Ring, 16 mm, 6 Min.
Mario Merz, 16 mm, 8 Min.
2003 Pie, 16 mm, 7 Min.
Boots, 16 mm, 20 Min.
2004 The Uncles, 16 mm, 77 Min.
2005 Presentation Sisters, 16 mm, 60 Min.
2006 Kodak, 16 mm, 44 Min.
Auszeichnungen
1992 New Contemporaries Award, London
1994 und 2004 Barclay's Young Artist Award, London
1998 Nominierung für den Turner-Preis, Tate Gallery, London
Aachner Künstlerpreis, Aachen
1999 Artist in Residence, Wexner Center for the Arts, Columbus, Ohio, USA
2000 DAAD-Stipendium, Deutscher Akademischer Austauschdienst, Berlin
2004 Regione Piemonte Art Prize
2005 The Sixth Bennesse Preis, 50. Biennale Venedig
2006 Hugo-Boss-Preis, Guggenheim Museum, New York
2008 Kurt-Schwitters-Preis der niedersächsischen Sparkassenstiftung
Mitglied der Royal Academy of Arts, London
Scroll