Bildende Kunst – Mitglieder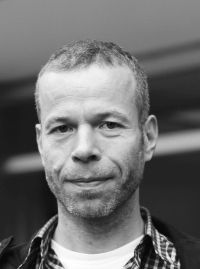 © Inge Zimmermann
Wolfgang Tillmans
Fotograf
Am 16. August 1968 in Remscheid geboren, lebt in London und Berlin.
Seit 2012 Mitglied der Akademie der Künste, Berlin, Sektion Bildende Kunst.

Biographie
1990-1992 Studium am Bournemouth and Poole College of Art and Design, Bournemouth.
1998-1999 Gastprofessor an der Hochschule für bildende Künste, Hamburg.
2001 Honorary Fellowship, The Art Institute of Bournemouth.
2003-2010 Professor an der Staatlichen Hochschule für Bildende Kunste, Städelschule, Frankfurt am Main.
Seit 2006 Ausstellungsraum "Between Bridges", bis 2011 in London, seit 2013 in Berlin.
Seit 2009 Artist Trustee, Tate, London.
Seit 2013 Mitglied der Royal Academy of Arts, London.
Werk
Einzelausstellungen (Auswahl):
1988 Approaches, Café Gnosa, Hamburg
1993 Buchholz + Buchholz, Köln
1993 Interim Art, London
1995 Kunsthalle Zürich
1995 Andrea Rosen Gallery, New York
1995 Regen Projects, Los Angeles, CA, USA
1995 Portikus, Frankfurt am Main
1996 Wer Liebe wagt lebt morgen, Kunstmuseum Wolfsburg
1996 Faltenwürfe, Galerie Daniel Buchholz, Köln
1998 I didn't inhale, Chisenhale Gallery, London
1999 Fruiciones, Museo Nacional Reina Sofia, Espacio Uno, Madrid
1999 Wako Works of Art, Tokio
1999 Soldiers, Neuer Aachener Kunstverein
1999 neugerriemschneider, Berlin
1999 Saros, Galerie Daniel Buchholz, Köln
2001 Science Fiction / hier und jetzt zufrieden sein, Museum Ludwig, Köln
2001 Aufsicht, Deichtorhallen, Hamburg
2001 Vue d'en Haut, Palais de Tokyo, Paris
2001 Veduta dall'alto, Castello di Rivoli, Museo d'arte contemporanea, Rivoli, Turin, Italien
2003 if one thing matters, everything matters, Tate Britain, London
2003 View from Above, Louisiana Museum for Moderne Kunst, Humlebæk, Dänemark
2004 Freischwimmer, Tokyo Opera City Art Gallery
2005 Markt, Galerie Meerrettich, Berlin
2005 Truth Study Center, Meureen Paley, London
2005 Galería Juana de Aizpuru, Madrid
2006 Freedom from the Known, Museum of Contemporary Art, Chicago, IL, USA
2006 Freedom from the Known, P.S. 1 Contemporary Art Center, New York
2007 Freedom from the Known, Hammer Museum, Los Angeles
2007 Freedom from the Known, Hirschhorn Museum, Washington
2007 Bali, Kestnergesellschaft, Hannover
2008 Freedom from the Known, Museo Tamayo Arte
2008 Contemporanea, Mexico City
2008 Lighter, Hamburger Bahnhof, Berlin
2010 Galerie Daniel Buchholz, Berlin
2010 Walker Art Gallery, Liverpool
2010 Serpentine Gallery, London
2010 Andrea Rosen Gallery, NYC
2011 Regen Projects, Los Angeles
2011 Staatsgalerie Stuttgart
2012 Moderna Museet, Stockholm
2012 Neue Welt, Kunsthalle Zürich
2012 The Common Guild, Glasgow
2012 MAM Museu de Arte Modernas de Sao Paulo
2013 Museo de Arte de Lima, Lima, Perú
2013 Kunstsammlung Nordrhein Westfalen, K 21, Düsseldorf
2013 Philadelphia Museum of Art, Philadelphia,
2015 The National Museum of Modern Art, Osaka, Japan
2015 Dům umění České Budějovice/House of Art, Budweis, Tschechien
2016 Regen Projects, Los Angeles
2016 K21 Ständehaus, Düsseldorf
2016 Städtische Galerie im Lenbachhaus und Kunstbau München
2016 The Gallery of Modern Art, Glasgow
2016 Museu de Arte Contemporânea de Serralves, Porto
2017 TATE Modern, London
2017 Fondation Beyeler, Basel
2017 Zwischen 1943 und 1973 lagen 30 Jahre. 30 Jahre nach 1973 war das Jahr 2003, Kunstverein in Hamburg
2018 Vereinsgabe 2018, Kölnischer Kunstverein
2018 War Requiem (Bühnenbild), English National Opera, London
2018 Fragile, Johannesburg Art Gallery, Südafrika
2018 Rebuilding the Future, Irish Museum of Modern Art, Dublin
2018 Wolfgang Tillmans - Kaiserringträger der Stadt Goslar 2018, Mönchehaus Museum Goslar
2018 Albertinum-Installation (1992-2018), Albertinum, Staatliche Kunstsammlungen Dresden
2018 Fragile, Circle Art Gallery und GoDown Arts Centre Nairobi, Kenia
2018 Qu'est ce qui est différent, Carré d'Art – Musée d'art contemporain, Nîmes, Frankreich
2018 Fest, Galerie Buchholz, Köln
2018 Fragile, Musée d'Art Contemporain et Multimédias, Kinshasa, Demokratische Republik Kongo
2019 Fragile, Modern Art Museum Gebre Kristos Desta Center, Addis Abeba, Äthiopien

Gruppenausstellungen (Auswahl):
1989 Die Hamburg Schachtel, Museum für Kunst und Gewerbe, Hamburg
1993 We Haven't Stopped Dancing Yet, PPS. Galerie F.C. Gundlach, Hamburg
1993 Belcher, Höller, General Idea, Tillmans, Odenbach, Galerie Daniel Buchholz, Köln
1994 L'Hiver de l'amour, Musée d'art moderne de la ville de Paris
1994 Soggetto Soggetto, Castello di Rivoli - Museo d'arte contemporanea, Rivoli, Turin, Italien
1994 The Winter of Love, P.S. 1 Contemporary Art Center, Long Island, NY, USA
1994 Streetstyle, Victoria & Albert Museum, London
1995 Take Me (I'm Yours), Serpentine Gallery, London / Kunsthalle Nürnberg
1995 Human Nature, New Museum of Contemporary Art, New York
1996 Kunstpreis der Böttcherstraße in Bremen, Kunsthalle Bremen
1996 Glockengeschrei nach Deutz, Galerie Daniel Buchholz, Köln
1996 By Night, La Fondation Cartier pour l'art contemporain, Paris
1996 New Photography # 12, The Museum of Modern Art, New York
1997 Die Kunsthalle Bremen zu Gast in Bonn, Kunst- und Ausstellungshalle der Bundesrepublik Deutschland, Bonn
1997 Berlinische Galerie im Martin-Gropius-Bau, Berlin
1997 We Gotta Get out of this Place, Cubitt, London
1999 Can You Hear Me?, 2nd Ars Baltica Triennial of Photographic Art, Stadtgalerie im Sophienhof, Kiel / Kunsthalle Rostock
2000 The British Art Show 5, organised by the Hayward Gallery, London, for The Arts Council of England: Edinburgh, Southampton, Cardiff, Birmingham, Vereinigtes Königreich
2000 Protest and Survive, Whitechapel Art Gallery, London
2000 Apocalypse, Royal Academy of Arts, London
2000 Turner Prize, Tate Britain, London
2000 Uniforms, Order and Disorder, Pitti Immagine, Florence, P.S. 1 Contemporary Art Center, New York
2000 Contemporary Utopia, Latvian Centre for Contemporary Art, Riga
2001 Zero Gravity, Kunstverein der Rheinlande und Westfalen, Kunsthalle Düsseldorf
2002 Sensationen des Alltags, Kunstmuseum Wolfsburg
2002 Moving Pictures, Solomon R. Guggenheim Museum, New York / Guggenheim, Bilbao, Spanien
2002 Looking in - Looking Out, Kunstmuseum Basel
2003 The Society for Contemporary Art Selection, The Art Institute Chicago, IL, USA
2004 Jetzt und zehn Jahre davor, Kunstwerke, Berlin
2004 The Flower as Image, Louisiana Museum for Moderne Kunst, Humlebæk, Dänemark
2004 Fondation Beyeler, Riehen bei Basel
2005 Arbeit an der Wirklichkeit, The National Museum of Modern Art, Tokio
2005 Covering the Real, Kunstmuseum, Basel
2005 Oktobarski Salon, Belgrad
2005 Migration, Kölnischer Kunstverein
2006 Das 8. Feld, Museum Ludwig, Köln
2006 Galerie Daniel Buchholz at Metro Pictures, Metro Pictures, New York
2006 In the Face of History: European Photographers in the 20th Century, Barbican Art Gallery, London
2006 Click Double Click, Haus der Kunst, München
2007 Getroffen. Otto Dix und die Kunst des Portraits, Kunstmuseum Stuttgart
2007 What Does the Jellyfish Want, Museum Ludwig, Köln
2007 Into Me / Out of Me, Macro Museo d'Arte Contemporanea, Rom
2007 Visit(e), Palast der schönen Künste (Bozar), Brüssel
2008 Street & Studio, Tate Modern, London
2008 Museum Folkwang, Essen
2008 15 Years/ Part III, Wako Works of Art, Tokio
2009 53. Biennale, Venedig
2009 3rd Moscow Biennale of Contemporary Art, Moskau
2011 20 Jahre Gegenwart. MMK 1991-2011, Museum für Moderne Kunst, Frankfurt am Main
2013 Kunst nach 45, Städtische Galerie im Lenbachhaus und Kunstbau München
2014 14. Architekturbiennale, Venedig
2014 8. Berlin Biennale
2014 Manifesta 10, St. Petersburg

Literatur (Auswahl):
Wolfgang Tillmans: Kunsthalle Zürich, 1995
Wolfgang Tillmans: Wer Liebe wagt lebt morgen, Kunstmuseum Wolfsburg, 1996
Wolfgang Tillmans: Concorde, Verlag der Buchhandlung Walther König, Köln 1997
Wolfgang Tillmans: Soldiers - The Nineties, Verlag der Buchhandlung Walther König, Köln 1999
Wolfgang Tillmans: Totale Sonnenfinsternis, Galerie Daniel Buchholz, Köln 1999
Wolfgang Tillmans: Aufsicht/View from Above, Ostfildern 2001
J. Verwoert/P. Halley/M. Matsui (Ed.): Wolfgang Tillmans, Phaidon Press, London, New York 2002
Wolfgang Tillmans: If one thing matters, everything matters, Tate, London 2003
Wolfgang Tillmans: Truth Study Center, Taschen, Köln 2005
Wolfgang Tillmans: Freedom from the Known, P.S. 1, New York 2006
Wolfgang Tillmans: Manual, Verlag der Buchhandlung Walther König, Köln 2007
Wolfgang Tillmans: Lighter, Hamburger Bahnhof, Museum für Gegenwart, Hatje Cantz, Ostfildern 2008
Wolfgang Tillmans: Wako Book 4, Wako Works of Art, Tokio 2008
Wolfgang Tillmans: Interviews, Wako Works of Art, 2010
Wolfgang Tillmans: London: Serpentine Gallery, Koenig Books London, 2010
Wolfgang Tillmans: Abstract Pictures, Hatje Cantz, Ostfildern 2011
Wolfgang Tillmans: Fruit logistica, Verlag der Buchhandlung Walkter König, 2012
Wolfgang Tillmans: Neue Welt, Taschen, Köln 2012
Wolfgang Tillmans: Utoquai, TBW books, 2013
Auszeichnungen
1995 ars viva-Preis des Kulturkreises der deutschen Wirtschaft
1995 Kunstpreis der Böttcherstraße, Bremen
2000 Turner Prize, Tate Gallery, London
2001 Gewinner des Wettbewerbs zur Errichtung eines AIDS-Memorials Sendlinger-Tor-Platz, München
2009 Kulturpreis der Deutschen Gesellschaft für Photographie
2015 Hasselblad Award
2016 Centenary Medal and Honorary Fellowship Award, Royal Photographic Society, London
2017 B.Z. Kulturpreis, Berlin
2018 Kaiserring der Stadt Goslar
Scroll