12.3.2013, 09 Uhr
Culture:City Protagonists: Großer Kunstpreis Berlin 2013 (Great Arts Prize) goes to Florian Beigel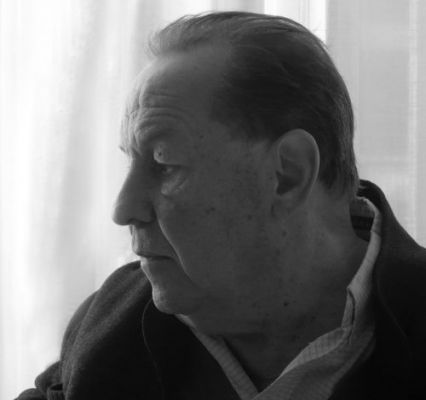 The Großer Kunstpreis Berlin (Great Arts Prize), endowed with 15,000 Euros, is annually awarded by the Akademie der Künste by rotation through its Sections on behalf of the Federal State of Berlin. With the award of the Großer Kunstpreis 2013 to Florian Beigel, the jury, consisting of the Academy members Francine Houben and Matthias Sauerbruch as well as Axel Sowa, has honoured not only an outstanding architect, but particularly an exceptional and passionate professor.
"Beigel's world is characterised by a high degree of conceptionality as well as both spiritual and creative penetration. As an influential teacher in London, he has inspired and shaped an entire generation of young architects," according to the jury's reasoning, which continues: "Beigel possesses an acute sense of style in association with all the thoroughness and requirement to holistic ways of thinking. … His works never manifest themselves as idiologising and dogmatic, but rather as precise and elegant. Beigel has made a key contribution to contemporary pan-European architectural discourse with his works, and he provides valuable impulses for the connection between academic reflection and the world of construction."
Florian Beigel, born in Konstanz in 1941, studied architecture in Stuttgart and London and since the 1970s has been active as a freelance architect and teacher. In 1980 he founded the "
Architectural Research Unit
" (ARU) at (today's) London Metropolitan University. The special character of the ARU is the connection between practice and teaching. Beigel succeeded in realising exceptional building projects within the framework of university operations, including "Half Moon Theatre" and "Bishopsfield Housing", both in London as well as "Paju Book City" und "Youl Hwa Dang Publishing House" in the vicinity of Seoul.
The award ceremony will be held on
March, 18 at Akademie der Künste, Pariser Platz 4
.
On the occasion of Culture:City Florian Beigel will give a
lecture
on
March 19, 7pm
at Akademie der Künste, Hanseatenweg 10 (Admission: € 5/3).

Florian Beigel and Philip Christou interviewed by Hans Ulrich Obrist at the Venice Architecture Biennale 2010. Produced by the Institute of the 21st Century with support from ForYourArt, The Kayne
Scroll