Bertolt Brecht Archive
Akademie der Künste, Berlin © Photo: Erik-Jan Ouwerkerk, 2017
Akademie der Künste, Berlin © Photo: Erik-Jan Ouwerkerk, 2017
Gustav Kiepenheuer Verlag 1930 © Photo: Erik-Jan Ouwerkerk, 2017
Akademie der Künste, Berlin © Photo: Erik-Jan Ouwerkerk, 2017
© Akademie der Künste, Berlin, Photo: Hainer Hill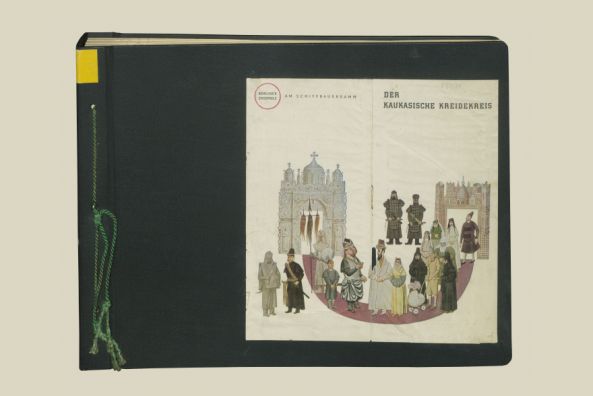 © Akademie der Künste, Berlin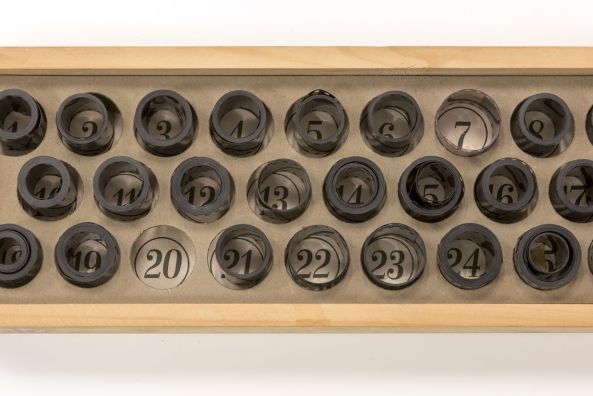 Akademie der Künste, Berlin © Photo: Erik-Jan Ouwerkerk, 2017
The Bertolt Brecht Archive was founded by Helene Weigel on 1 December 1956. The Archive contains Brecht's extensive literary estate as a writer and director, as well as his personal papers. The holdings are also continuously being expanded with new collections. The total holdings comprise well over one million items.

The Bertolt Brecht Archive includes the departments for Manuscripts  (literary papers and collections, manuscripts of works, prints, diaries and notebooks, working materials, letters, manuscripts by others, etc.) and the Archive Library comprising a special library on Brecht as well as Brecht's and Weigel's private libraries and the holdings of research materials (translations/treatments and a collection of prints).

The same location also houses: Helene Weigel Archive,  Isot Kilian Archive, Hans Dieter Hosalla Archive, Peter Voigt Archive, Gerhard Seidel Archive and the Archive of the Berliner Ensemble.

The Photo Archive comprises photos of and by Brecht and Weigel, the Hainer Hill Archive, the Vera Tenschert Archive as well the Photo Archive of Ruth Berlau and the Berliner Ensemble.

The archival materials also offer access to, documentation (theatre, film, radio, events, exhibitions), Modellbücher ('model books') as well as audio and film documents.
Scroll