Acquisitions History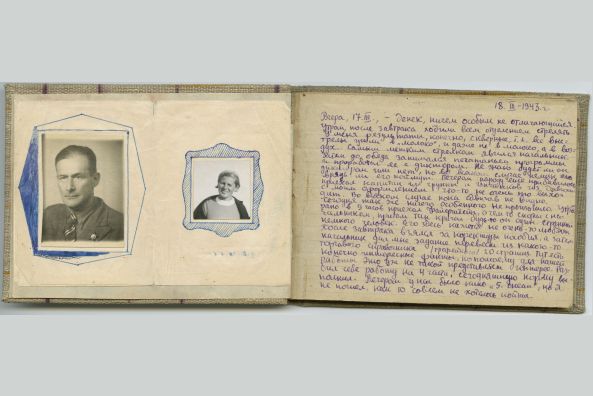 © Akademie der Künste, Berlin
On the written documents Konrad Wolf chose to preserve for posterity, he laconically wrote just the one word "Archive". Wolf was the GDR's leading film director and a long-serving President of the East German "Akademie der Künste der DDR". As early as 1970, he had already decided to donate his personal archive, one of the most important and extensive collections on GDR film and cultural policy, to the Akademie der Künste.
In taking this decision, he gave a clear signal that the Archives should also be collecting materials related to film and gave a crucial impetus to a policy of organised and scholarly acquisition. In contrast, over the years before, although film material was taken into the Archives in both East and West Berlin, including in 1966 the artistic estate of film and theatre director Erich Engel and in 1969 that of director Ludwig Berger, who began his career in the era of silent film, this had not followed any systematic plan.
An independent Archives department for film was, though, only established after the merger of the two Academies in East and West Berlin. Previously, the estates of film-makers were held by the particular Performing Arts Archives – a situation only changed after the merger of the two Academies in 1993. Not only did the newly unified Academy establish a Film and Media Arts Section, but there was also a marked growth in the acquisitions of artistic estates of those working in film. In 1995, in response to this development, a Film department was set up before finally, five years later, an autonomous Film and Media Arts Archives was established. This also allowed an appropriate level of support for the collection's other priorities emerging from the initiatives of Section members and including, for example, the history of TV film, radio plays and documentary photography.
Since 2000, the holdings of the Film and Media Arts Archives have nearly doubled. The leading acquisitions here include, for example, the archives of Jeanine Meerapfel, Ulrich Plenzdorf, Tom Tykwer, Alexander Kluge, Edgar Reitz, Hanna Schygulla, Eberhard Fechner and Egon Monk as well as various film production companies.
Scroll