The Future of Critique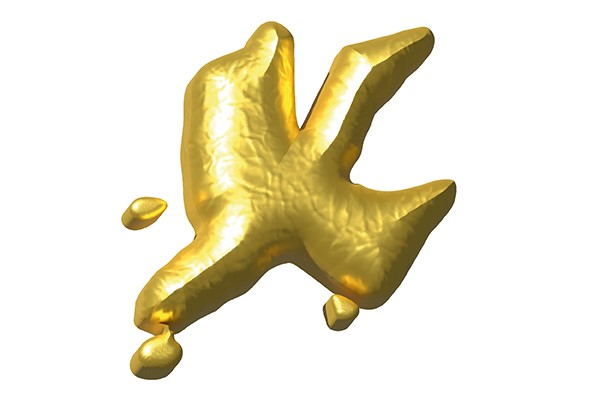 © Rimini Berlin
Everyone is a critic today. But where is critique? We are all experts evaluating each other. But from where do we derive our criteria? Today, every theatre, every museum, every scientific institute is expected to mediate and promote its work– while independent mediation, contextualization, and evaluation are disappearing with the general media. But without criticism, there is no public. Without the public, no arts. Without the arts, no democracy.
Just when the monopolies of criticism have been broken and individual perspectives are finally being given broader scope, criticism is experiencing its greatest crisis. This crisis serves as a lens for the congress 'The Future of Critique' to focus on fundamental changes in the public sphere, institutions, and society. 90 international guests from the fields of theatre, music, literature, film, architecture, visual arts, and the media will discuss the future of the public sphere at the Akademie der Künste, Berlin and the Bundeskunsthalle in Bonn.
Bundeskunsthalle, Bonn
Criticism in a Time of Hypercirculation
From 11 am
Guided tours through the Kanzlerbungalow
with registration
11 am
Meme-Workshop
Cem A. aka @freeze_magazine
11 am
Workshop: Infrastructures of Consent
Julio Linares and Zsófia Samodai
1 pm
Guided tour of the exhibition ,,Die Oper ist tot! Es lebe die Oper!" with curator Katharina Chrubasik
2:30 pm
Welcome and introduction
3 pm
Keynote by New Models
Do You Know Where You Live? Critical Survival
Caroline Busta and Lil Internet
3:30 pm
New Models in conversation with Kolja Reichert
4:30 pm
Crowd Judgement vs. Expert Judgement
Christian Demand, Julia Grosse, Wolfgang Ullrich
Moderation: Elke Buhr
6 pm
Memes vs. Museums: Criticism after Instagram
Cem A. aka freeze_magazine, Joshua Citarella, Dena Yago
Moderation: Gregor Quack
8 pm
Critical Infrastructures: What Can be Built?
Julio Linares, Laura Lotti, Cassie Thornton
Moderation: Massimiliano Mollona
9 pm
Concert: Arnold Dreyblatt
10 pm
Party with Lil Internet und Eric D. Clark
The Fall and Rise of the Critical Public
11 am
Keynote by Nikita Dhawan
12 noon
What are the Means of Criticism? What are the Means of the Arts?
Arnold Dreyblatt, Annesley Black, Wilfried Wang
Moderation: Angela Lammert
2 pm
Making Sense vs. Internal Logic: Do Criticism and the Arts Understand Each Other?
Helmut Draxler, Leonie Reineke, Kathrin Röggla
Moderation: Georg Imdahl
4 pm
How to Decolonise Aesthetic Judgement
Eric D. Clark, Marcel Odenbach, Noemi Smolik, Julia Wissert
Moderation: Jörg Heiser
5:30 pm
What Will 'Subject' Mean in the Future?
Eva Illouz, Zairong Xiang
Moderation: Ann Cotten
Akademie der Künste, Berlin
10 am – 4 pm
Workshops (internal)
with Max Linz, Carolin Naujocks, Florian Neuner, Georg Seeßlen, womynofcolors_spacemakers
From 11 am
Guided tours through the Picture Cellar
(registration: kongress@adk.de)
12 pm
Guided tour through the exhibition "Provenance Research"
(registration: kongress@adk.de)
6 pm
Welcome and introduction
Johanna M. Keller, Eva Kraus, Paloma Nana

6:30 pm
Performance: Karin Sander
In höchsten Tönen Ensemble Mosaik

7 pm
Keynote by Senthuran Varatharajah
Ein Text ist ein Gott in Trümmern

8 pm
Transversal Criticism
Elke Bippus, Jimmy Robert
Moderation: Anh-Linh Ngo
Who Gets to Criticise Whom from What Position?
11 am
Keynote by Julieta Aranda, John Miller
12 noon
Broadcasting vs. Criticism: The Ubiquitous Logic of Amplification
Kate Brown, Holger Liebs, Alex Scrimgeour
Moderation: Julia Voss
1:30 pm
Guided tour through the exhibition "Provenance Research"
(registration: kongress@adk.de)
2:30 pm
Spaces and Economies for Criticism
Martin Schüttler, Rüdiger Suchsland
Moderation: María Inés Plaza Lazo
4:30 pm
Criticism under Political Pressure
Danson Kahyana, Sara Nabil, Barış Seyitvan
Moderation: Marita Muukkonen, Ivor Stodolsky
7:00 pm
Workshop Reports
Carolin Naujocks/Florian Neuner, womynofcolors_spacemakers, Georg Seeßlen/Max Linz
7:30 pm
Feedback: Wolfgang Ullrich, Saba-Nur Cheema
8 pm
Form vs. Context
Nikita Dhawan, Heinrich Dunst, Yvette Mutumba
Moderation: Klaus Speidel
9 pm
Party
with Eric D. Clark
How Has the Role of Criticism Changed?
11 am
Statement: Art Criticism as a Language-Game
Robert Kudielka
11:30 am
The Participatory Artwork
Torsten Michaelsen (Ligna), Hanno Rauterberg
Moderation: Dorte Lena Eilers, Christine Wahl
2 pm
Snackability, deep Reading and…?
Mara Delius, Berit Glanz, Linn Micklitz, Jutta-Müller Tamm
Moderation: Ulrike Draesner
3:30 pm
Sojourn in (Language-) Material: Critical Modes of Writing
Ines Geipel, Isabel Mehl, Verena Lueken
Moderation: Beate Söntgen
5:30 pm
Resume: New Models
6 pm
Where's the public in the Metaverse?
Mat Dryhurst, Niklas Maak, Hito Steyerl
Moderation: Joshua Citarella
In cooperation with the German section of the International Association of Art Critics (AICA), the DFG Research Training Group "Cultures of Criticism" at Leuphana University Lüneburg and the Institute for Art and Visual History at Humboldt University Berlin


Live stream recording
Scroll