The exhibition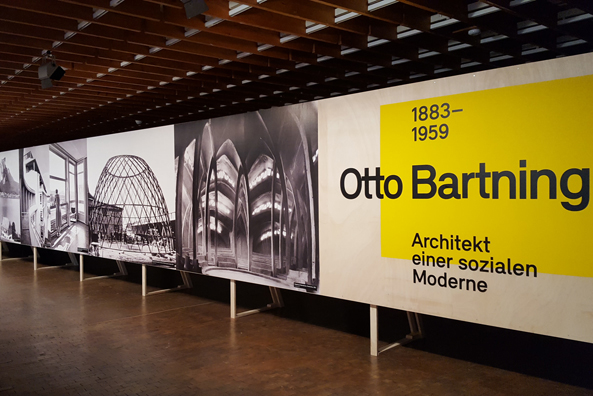 Photo: Akademie der Künste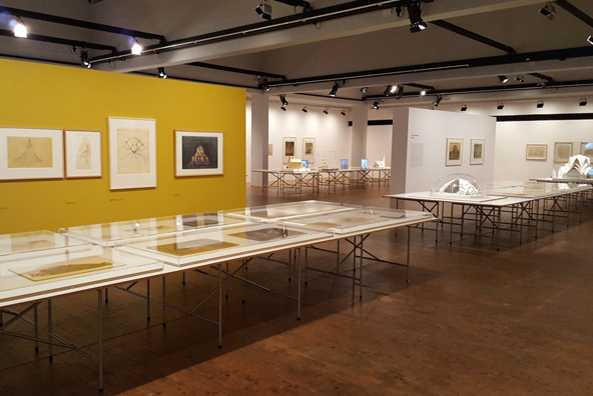 Photo: Akademie der Künste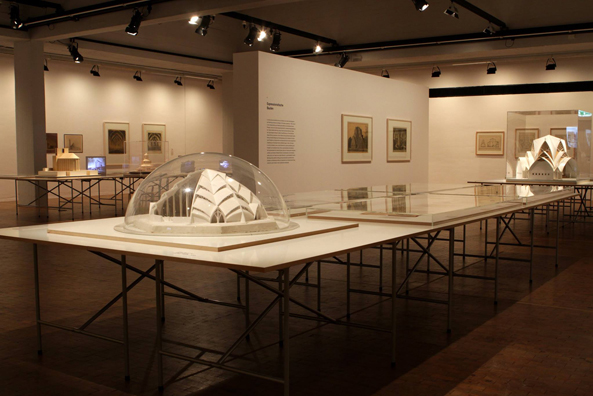 Photo: Miriam Papastefanou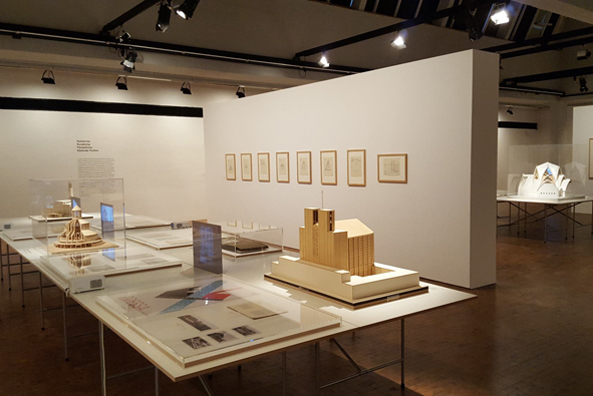 Photo: Akademie der Künste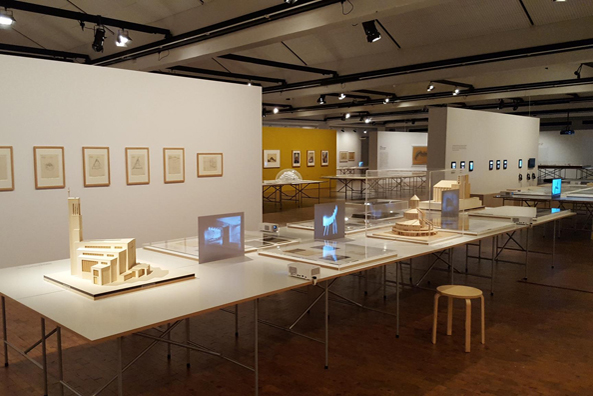 Photo: Akademie der Künste
For the first time, the exhibition "Otto Bartning (1883-1959). Architect of Social Modernism" presents all aspects of Otto Bartning's multifaceted oeuvre. As a Modernist architect and theorist, inspirational figure and critic, writer and advisor, Otto Bartning significantly influenced 20th century architecture in a number of ways. His oeuvre of constructed buildings attests to his exceptional versatility – in addition to Protestant churches, it also included the planning and design of high-quality residential estates and social housing, individual residences and interior design. Despite the economy and functionality of his structures, as an architect of social modernism Bartning constantly sought to create a suitable space for the spiritual dimension in social life. His buildings and designs were informed by contemporaneity and openness, rather than defined styles or fashions.
As a young man, Otto Bartning experienced the height of the reform movement in Germany. After 1918, he was among the vanguard of those calling for modernism in architecture. As a member of the Arbeitsrat für Kunst (Workers Council for Art) formed in the wake of the German Revolution in 1918, Bartning drafted proposals for educational reforms in the arts and crafts. Later, Walter Gropius developed these further when he founded the State Bauhaus in Weimar. In the 1920s, Bartning's work ranged from hospitals to residential blocks for housing estates, while his famous Expressionist design for his Sternkirche in 1922 revolutionised modern Protestant church architecture. Under the Nazi regime, he worked primarily as an architect for churches in Germany and for German-speaking congregations abroad.
After 1945, Bartning became a leading voice advocating simple, economic and functional designs for rebuilding West Germany – views he also actively promoted on influential advisory committees, at the Akademie der Künste and as president of the Association of German Architects (BDA). From 1946, he and his colleagues helped to develop the emergency church programme which created the architectural typologies for prefabricated churches produced in series and constructed in 43 German cities. His leading role as head of Berlin's International Building Exhibition, Interbau 1957, represents a highpoint in his late work.
This exhibition is the first able to draw on Bartning's entire artistic estate and private papers that his wife Klara Bartning presented to the TU Darmstadt in 1961. This multifaceted material is shown and contextualised on 14 work table displays. The modular structure of the exhibition facilitates an associative access to Bartning's oeuvre. The majority of objects on display are on loan from the Otto Bartning Archive at the TU Darmstadt.
The exhibition is also showing at
Städtische Galerie Karlsruhe, 22 July – 22 Oct 2017
Institut Mathildenhöhe Darmstadt, 19 Nov 2017 – 18 March 2018
Scroll