Exhibition, Publications, Digital Offers
John Heartfield (1891–1968) was one of the most innovative artists of the 20th century. His political photomontages became icons in the fight against National Socialism. To this day, they are of European significance and have lost none of their explosive power.
The exhibition "John Heartfield – Photography plus Dynamite" shows the many facets of his art, ranging from book design and advertising to work for the political press, set design, photography and animated film. It delves into Heartfield's methods for using powerful imagery in very different contexts and elucidates his production processes. Previously largely unknown works and documents make Heartfield's complex field of reference visible, including Bertolt Brecht, George Grosz, Wieland Herzfelde and Erwin Piscator.
Due to the spread of the coronavirus, the exhibition opening at Pariser Platz has been postponed until June 2020. Nor can the extensive interdisciplinary programme of events with films and performances, lectures, readings and workshops take place in the planned form. Instead, the Akademie der Künste is making several digital offerings available as an alternative to the analogue exhibition and the programme of events "Montage or Fake News?". The publications published for the exhibition can be ordered online.
© Akademie der Künste
Under the title "Kosmos Heartfield" a virtual presentation shows photos, documents and audiovisual material attesting to the life and impact of John Heartfield, the pioneer of photomontage, and gives new impulses to the discussion of the political artist. The website also illustrates his collaborative creative network and complements the show at the Akademie der Künste at Pariser Platz.
"Heartfield Online" is the reworking and digitalization of Heartfield's estate, which is located in the Akademie der Künste. The publicly accessible online catalogue assembles John Heartfield's graphic oeuvre in an adequate form on the Internet, with over 6,000 works. Many previously unknown works will be presented to the public for the first time and can thus provide new impulses for scholarly debate. The online catalogue is the basis of "John Heartfield – Photography plus Dynamite".
An interactive 360° virtual tour leads through the exhibition at Pariser Platz.
The curators lead cinematic tours (in German) through the exhibition.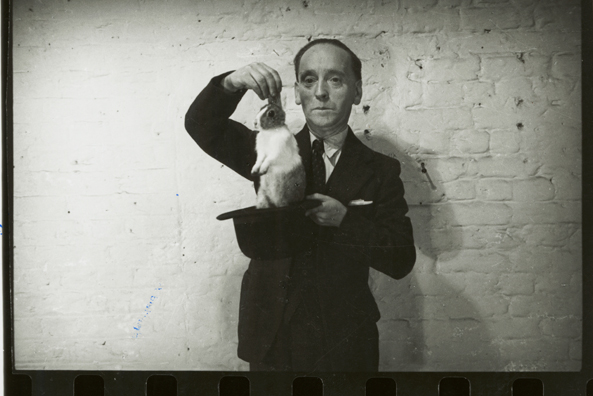 Photo © Zoltan Wegner. Akademie der Künste, Berlin, John-Heartfield-Archiv, Nr. 610
© The Heartfield Community of Heirs / VG Bild-Kunst, Bonn 2020. Akademie der Künste, Berlin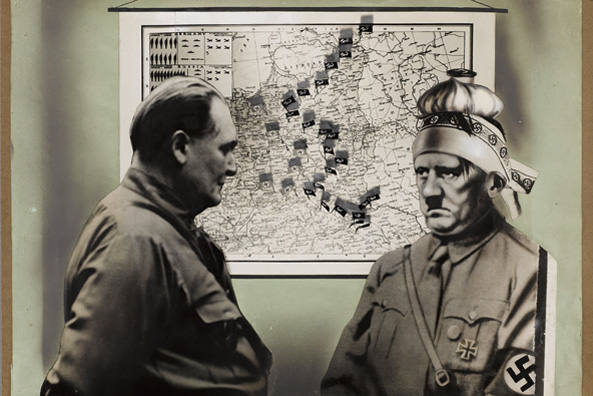 © The Heartfield Community of Heirs / VG Bild-Kunst, Bonn 2020. Akademie der Künste, Berlin
Scroll