Photo: Omer Alsheich
Not Letting It In the Academy.
The Art of Confession
Performance
The 7-hour performance of the Israeli artist Jason Danino Holt investigates the art of confession. Eight performers from Israel and Germany sit around a table exchanging personal confessions. Together with the audience they create a space in which everyone can disclose themselves completely. It is a zone of temporary freedom, which can be heaven or hell, but one that always remains a playing field in which there are neither comments nor judgements. Viewers can come and go as they please, and are also invited to take part in the confessions.
Jason Danino Holt was born and raised in Tel Aviv in 1987 to a British father and a Moroccan-Canadian mother. He is a playwright, theatre and documentary director, performer, translator, TV presenter and entrepreneur. He is artistic director of Habait Theatre Tel Aviv, winner of the Rozenblum prize for best young artist 2016 and founder of UMAMI, a Tel Aviv based indie creation group.
Selected projects: I Know It When I See It  (2016, Kampnagel Summer Festival Hamburg), Whore (2015, theatre play, translated to German by Gundula Schiffer at the behest of AdK as Gehäutet), Shanti and Martin (2010, documentary film about his mother). 


Kindly supported by the Israeli Embassy in Germany
Documentation
The Art of Confession - Long-term performance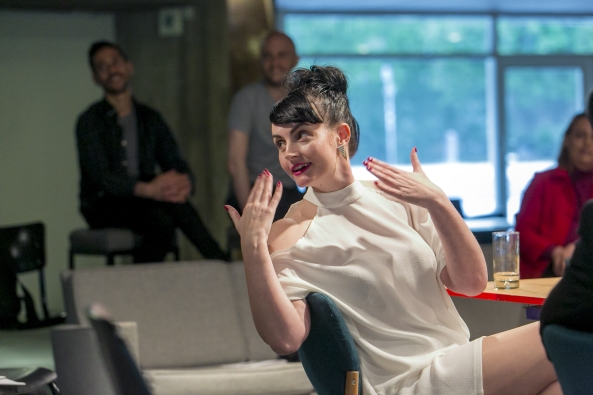 Photo © David Baltzer
Photo © David Baltzer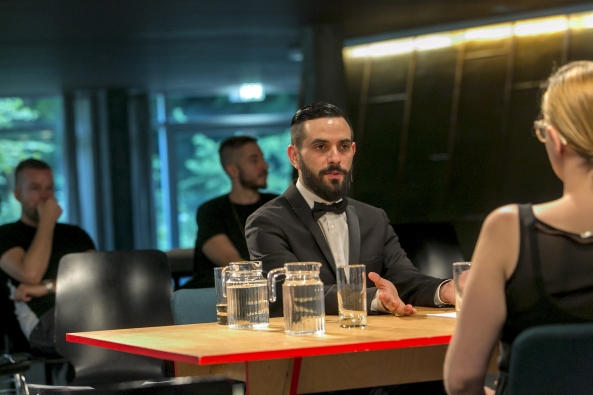 Photo © David Baltzer
Photo © David Baltzer
Photo © David Baltzer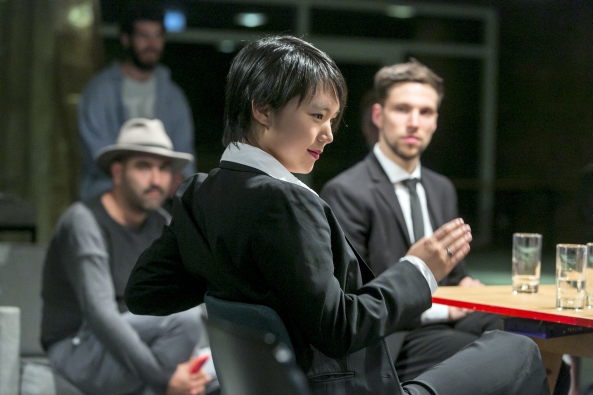 Photo © David Baltzer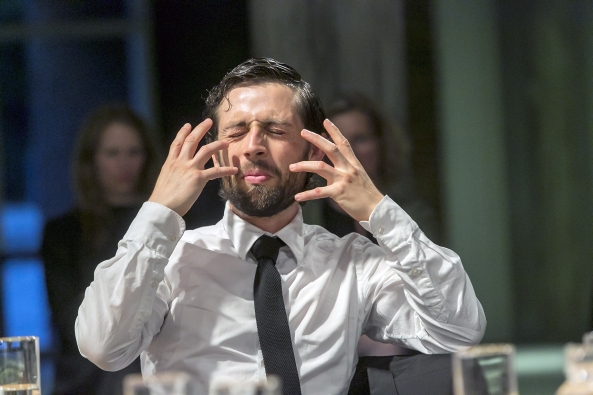 Photo © David Baltzer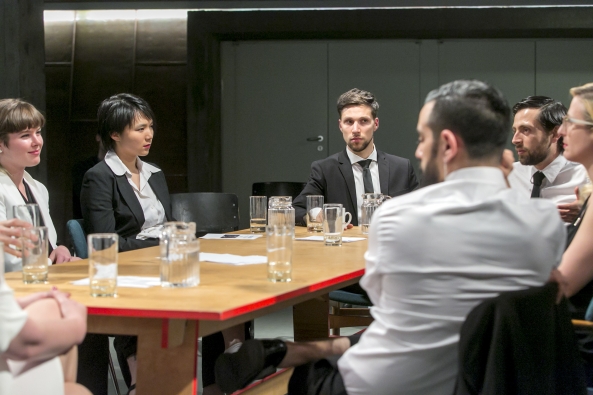 Photo © David Baltzer
Scroll