European Alliance of Academies
On the occasion of the European Union's Europe Day on 9 May, the European Alliance of Academies is lodging a complaint with the UN Special Rapporteur on Culture, Karima Bennoune, and launching an online petition to the European Parliament.
Together with the European Center for Constitutional and Human Rights (ECCHR), the alliance is calling for the violations of artistic freedom in Hungary to be opposed with the legal instruments available and for the legal framework to be enforced to protect the independence of cultural institutions and cultural workers wherever it is threatened.
© Akademie der Künste
In an accompanying online event, the procedure is discussed with key players in the cultural and the political spheres in Europe. Federal Foreign Minister Heiko Maas opens the discussion with a welcome address. Sabine Verheyen, Chair of the Committee on Culture in the European Parliament, comments on the situation. Alliance members from Hungary, Poland, the Netherlands, the United Kingdom, Slovenia and Germany present their proposals for action.
The event is sponsored by the Federal Foreign Office and the Society of Friends of the Akademie der Künste.
On the Origin of the Alliance: For the Freedom of Art in Europe
At the invitation from the Akademie der Künste, around 70 representatives of European art academies and cultural institutions gathered for a hybrid conference to initiate a "European Alliance of Academies" in October 2020. The institutions involved come from almost every country in the European Union as well as Norway and Great Britain and they stand up for the freedom of art in Europe.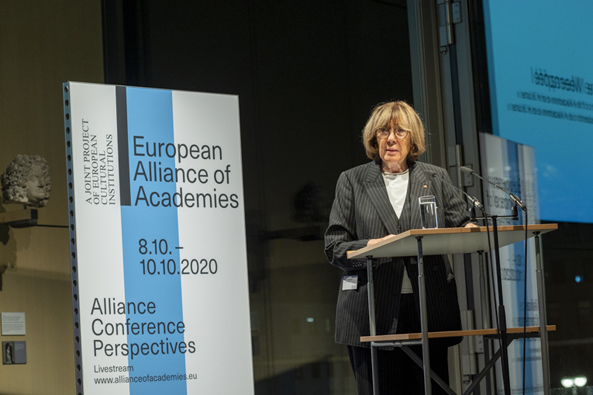 Photo © Marcus Lieberenz/bildbuehne.de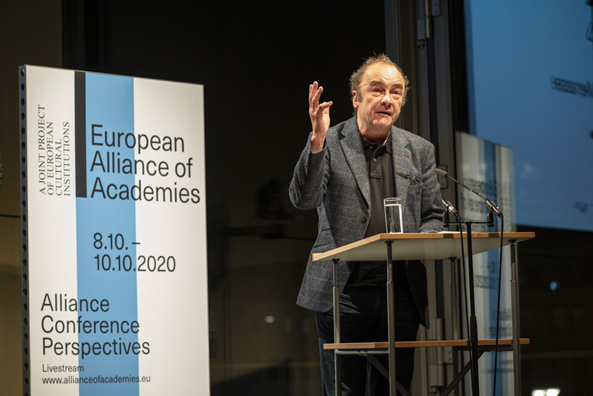 Photo © Marcus Lieberenz/bildbuehne.de
Photo © Marcus Lieberenz/bildbuehne.de
Photo © Marcus Lieberenz/bildbuehne.de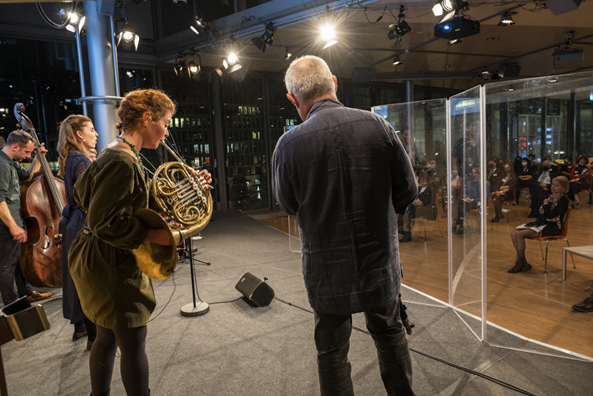 Photo © Marcus Lieberenz/bildbuehne.de
Photo © Marcus Lieberenz/bildbuehne.de
Photo © Marcus Lieberenz/bildbuehne.de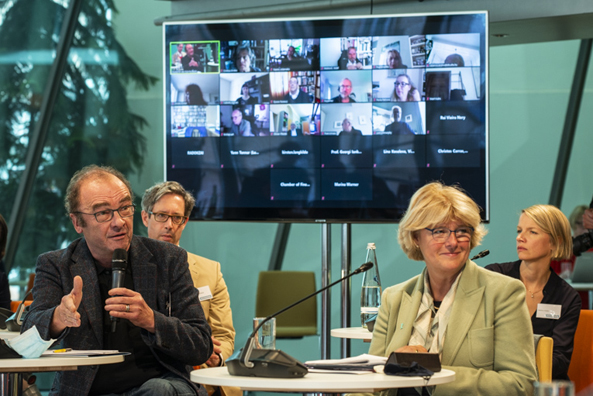 Photo © Marcus Lieberenz/bildbuehne.de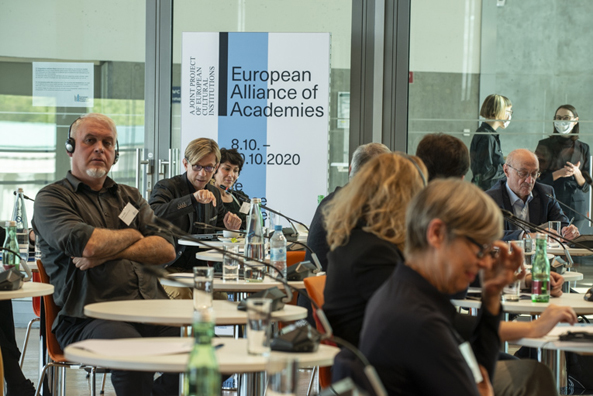 Photo © Marcus Lieberenz/bildbuehne.de
The joint manifesto sets out the mission of securing the European Union as a cultural project for the future. New forms of cooperation has been established that guarantee mutual support whenever there is a threat of political restrictions or the freedom of art is at risk.

Opening event, 8 Oct 2020
Video © Akademie der Künste. Foto © Marcus Lieberenz/bildbuehne.de
Scroll