Indexing, Cooperations
Indexing the Negative Archive of Helga Paris
Project duration: January 2018 – December 2019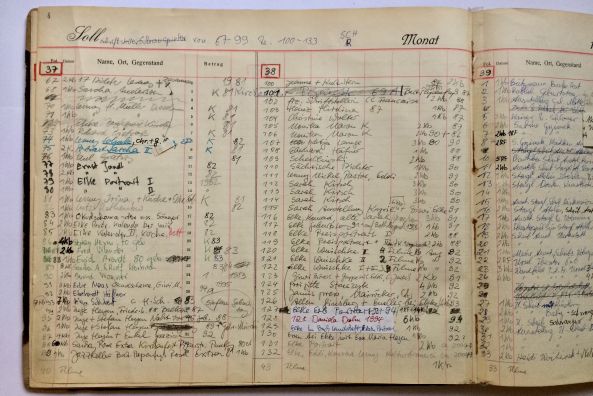 © Photo: Robert Paris
As part of a project funded by the Alfried Krupp von Bohlen und Halbach Foundation and the Stiftung Kulturwerk der VG Bild-Kunst, the archive of the photographer Helga Paris, comprising some 226,000 negatives, is being catalogued and made accessible to the public via the Archives Database.
Helga Paris, born in Goleniów/Gollnow in 1938 and raised in Zossen near Berlin, is one of the most important contemporary photographers. In her photographic work she creates a subjective-documentary chronicle of four decades of Berlin and German history. Her images express her intense preoccupation with different areas of life: at her place of residence in the proletarian part of Prenzlauer Berg and through her acquaintance with numerous artists.
This is an outstanding collection, especially for the cultural history of the GDR, since Helga Paris not only accompanied many artists, such as Christa Wolf, photographically, but also her living environment, her neighborhood, and the underground literary scene of Prenzlauer Berg and its readings.
Helga Paris' concern was documentation, time-related photography that provides information about individuals and their lives and thus about society. Her work shows a special empathy, which seems to connect the photographer with her motifs.

Project management: Dr. Torsten Musial, Head of the Film and Media Arts Archives, Akademie der Künste, Berlin
Scroll