Visitor Services
© Akademie der Künste, Berlin, Photo: Maximilian Merz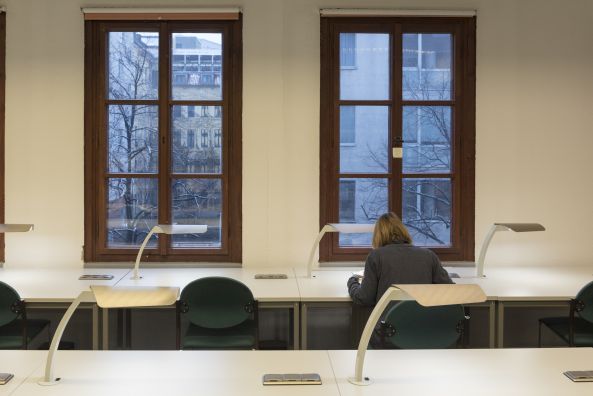 © Photo: Erik-Jan Ouwerkerk, 2016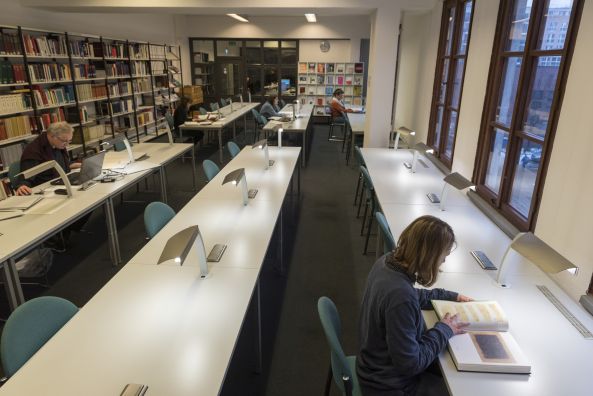 © Photo: Erik-Jan Ouwerkerk, 2016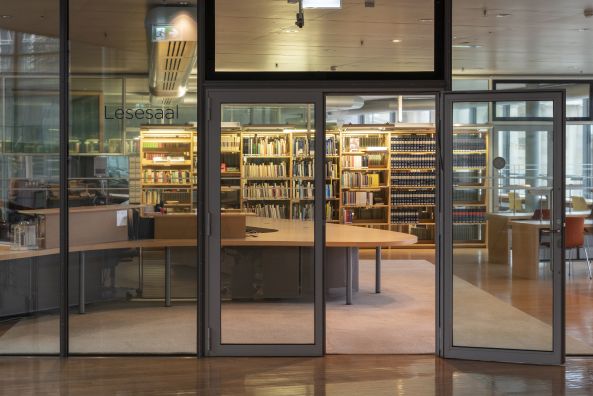 © Photo: Erik-Jan Ouwerkerk, 2019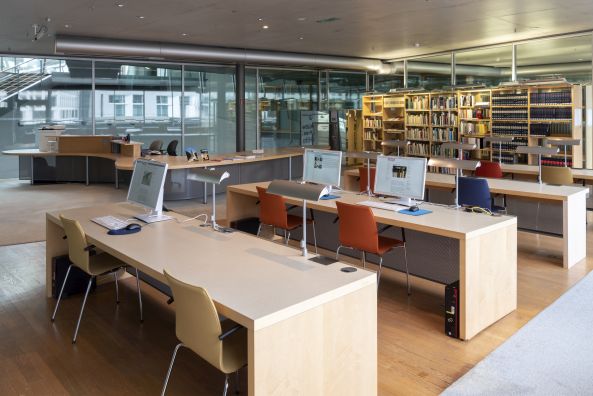 © Photo: Erik-Jan Ouwerkerk, 2019
© Photo: Erik-Jan Ouwerkerk, 2019
© Photo: Erik-Jan Ouwerkerk, 2019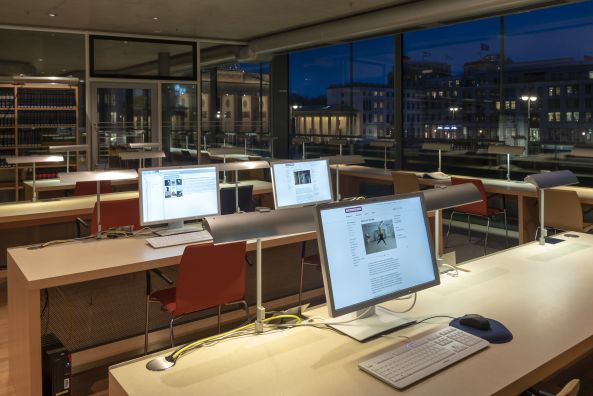 © Photo: Erik-Jan Ouwerkerk, 2019
The archive and library holdings of the Akademie der Künste are available to the public free of charge for scholarly, journalistic, or private research.
Please register by email or telephone. The use of archival materials is only possible with confirmed reservation.
The archive holdings of the Akademie der Künste are distributed among various locations and can only be viewed in the respective reading rooms.
Please note that individual holdings or items may be restricted or temporarily unavailable for use for legal reasons or conservation measures. For inquiries about the availability of archival materials, contact the Visitor Services in advance.
Scroll