Visitor Services
© Akademie der Künste, Berlin, Photo: Maximilian Merz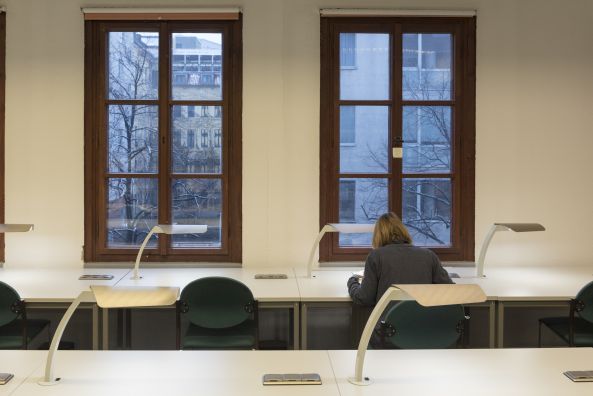 © Photo: Erik-Jan Ouwerkerk, 2016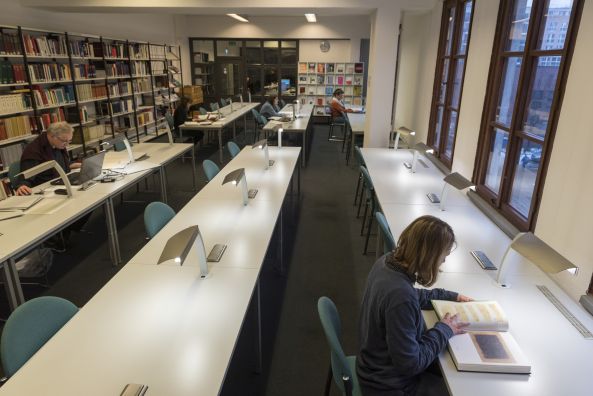 © Photo: Erik-Jan Ouwerkerk, 2016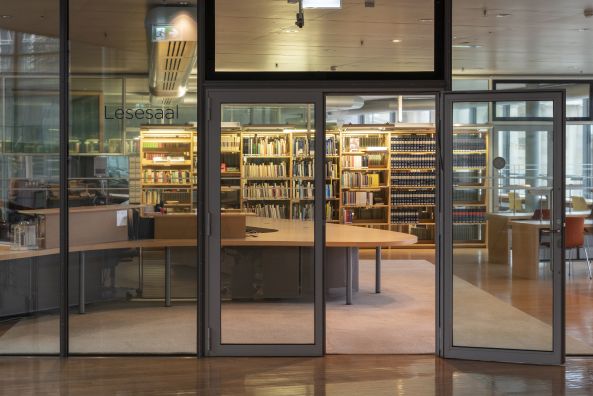 © Photo: Erik-Jan Ouwerkerk, 2019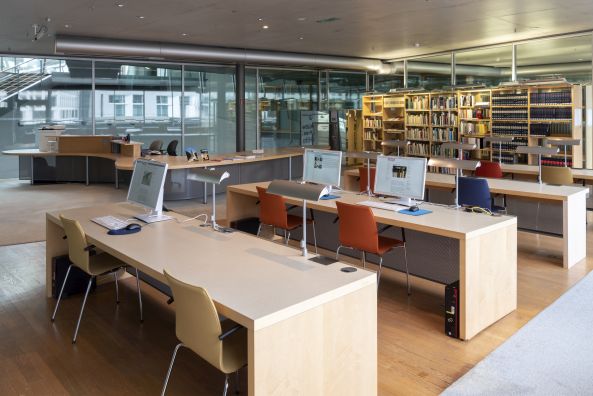 © Photo: Erik-Jan Ouwerkerk, 2019
© Photo: Erik-Jan Ouwerkerk, 2019
© Photo: Erik-Jan Ouwerkerk, 2019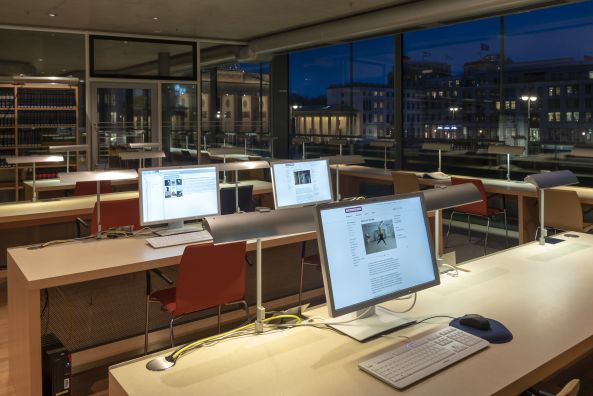 © Photo: Erik-Jan Ouwerkerk, 2019
Current
Our Reading Rooms are open again. In order to protect you and all employees as much as possible from infection, we ask you to follow the following behavioural and hygiene measures.
We ask for your understanding for the limited use of the building and the necessary rules of conduct. Changes to the measures are made within the framework of the Berlin state regulations and will be announced on this website.
Please register by e-mail or telephone. The use of archival materials or books that can only be viewed in the Reading Room is only possible with confirmed reservation. Due to the limited number of places, waiting times may occur, for which we ask for your understanding.
Up to 20 call numbers per day can be ordered via email. Please note that some of our materials are kept in an external storage. For these archival materials, delivery times will be extended. Please enquire about the specific conditions.
The ordered materials will be made available for you directly on the Reading Room tables, which are marked with numbers.
Please bring your own writing utensils. Only pencils are allowed in the Reading Room.
The Archives of the Akademie der Künste and library are open free of charge to the public for scholarly, private, or press research.

The Archives of the Akademie der Künste are held in various locations, each with its own Reading Room. Readers need to complete an order slip to request an item or items from the particular archive or collection. The archival materials can only be viewed in the Reading Room where the archive or collection is held.

Under certain circumstances, due to statutory requirements or our conservation guidelines, individual holdings or items may not be available temporarily or only at specific times. For inquiries about the availability of our archival materials, contact our Visitor Services in advance.
Scroll