Visitor Services
© Akademie der Künste, Berlin, Photo: Maximilian Merz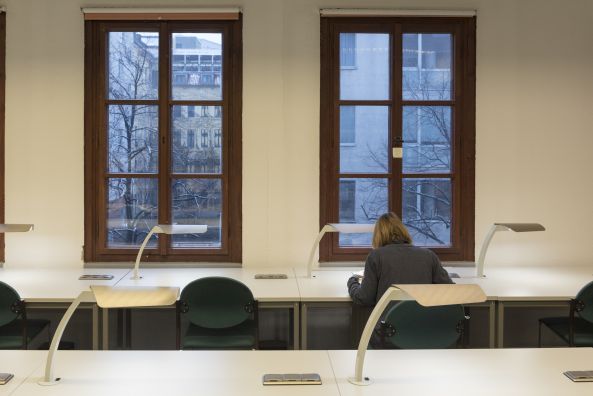 © Photo: Erik-Jan Ouwerkerk, 2016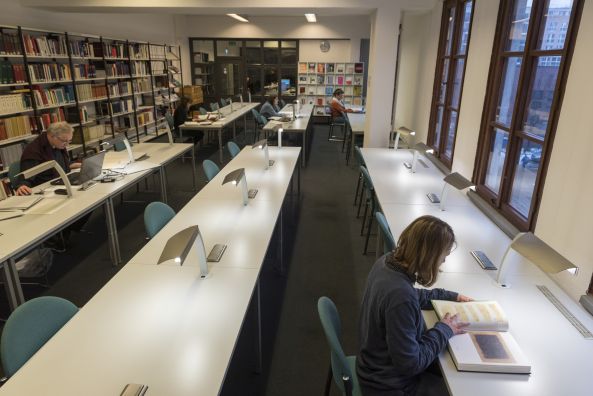 © Photo: Erik-Jan Ouwerkerk, 2016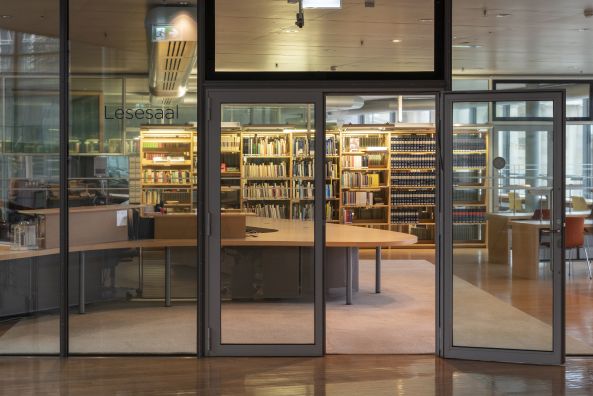 © Photo: Erik-Jan Ouwerkerk, 2019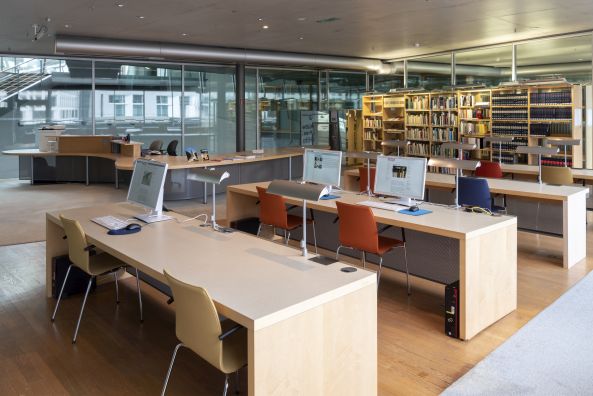 © Photo: Erik-Jan Ouwerkerk, 2019
© Photo: Erik-Jan Ouwerkerk, 2019
© Photo: Erik-Jan Ouwerkerk, 2019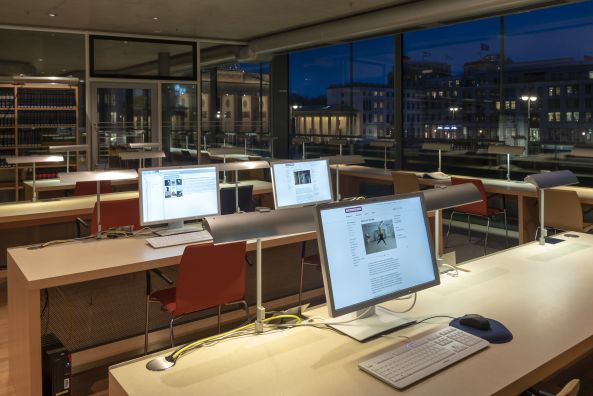 © Photo: Erik-Jan Ouwerkerk, 2019
The Archives of the Akademie der Künste and library are open free of charge to the public for scholarly, private, or press research.

The Archives of the Akademie der Künste are held in various locations, each with its own Reading Room. Readers need to complete an order slip to request an item or items from the particular archive or collection. The archival materials can only be viewed in the Reading Room where the archive or collection is held.

To view archival material, you also need to reserve a place in the Reading Room in question, either by telephone or email.

Under certain circumstances, due to statutory requirements or our conservation guidelines, individual holdings or items may not be available temporarily or only at specific times. For inquiries about the availability of our archival materials, contact our Visitor Services in advance.
Scroll