12.3.2013, 11 Uhr
Culture:City Protagonists: Kunstpreis Berlin 2013 (Art Prize) in the Architecture Section goes to Selgas Cano Architects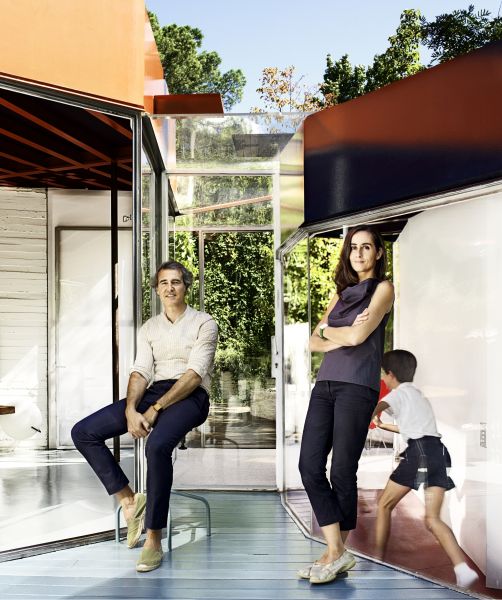 During the ceremony of the Akademie der Künste awards – the Kunstpreis Berlin Jubiläumsstiftung 1848/1948 (Berlin Jubilee Foundation Art Prize) on
18th March
, presented by The Governing Mayor of Berlin, Klaus Wowereit, and the President of the Akademie der Künste, Klaus Staeck, the Madrid based architects José Selgas and Lucía Cano – Selgas Cano Arquitectos will receive the Art Prize from the Architecture Section as one of this year´s six Kunstpreise Berlin (Art Prizes), each endowed with 5,000 Euros.
Their project "EL Batel" in Cartagena, Spain (2002–2011), an example of an award­ winning architecture that achieves an impact through simple means, was selected as one of the projects within the architecture exhibition Culture:City:
Centrally located at the port of Cartagena, in Murcia on Spain's Mediterranean coast, a region disfigured by the construction boom, the El Batel auditorium and convention center is over two hundred meters in length. Built volumes of different heights are visually united by the continuous band of the façade. During the day the build­ing is integrated into the city landscape; at night its brightly lit volume provides a distinct accent. Both outside and in, the large wall surfaces and wide, open spaces are broken up by structured surfaces, translucent materials, and organically formed and freely arranged built elements, such as bridges, ramps, and benches that seem to float above the ground. Color is selectively used to set the building in motion. The conference rooms have concentrated low­level lighting condi­tions, while the "public" rooms seem to float, flooded with light.
On
March 15th, 7pm
José Cano and Lucía Cano will give a
lecture
at Akademie der Künste, Hanseatenweg 10 followed by a discussion with Matthias Sauerbruch (Admission: € 5/3).
www.selgascano.net


José Selgas e Lucía Cano interviewed by Hans Ulrich Obrist at the Venice Architecture Biennale 2010.
Produced by the Institute of the 21st Century with support from ForYourArt, The Kayne
Scroll