Acquisitions History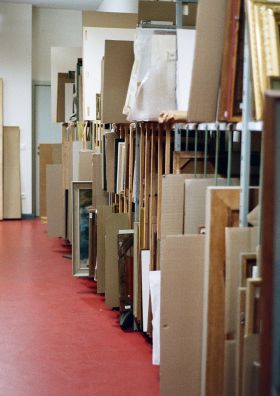 Akademie der Künste, Berlin © Photo: Susan Massute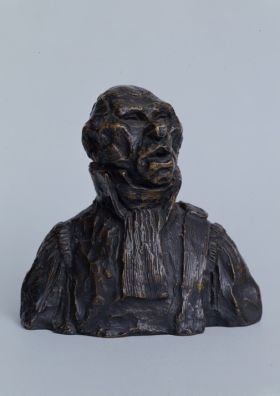 © Akademie der Künste, Berlin
© Lilian Grosz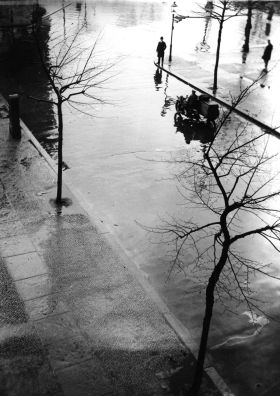 © Akademie der Künste, Berlin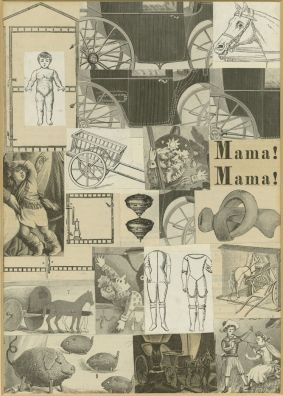 © Gunilla Palmstierna-Weiss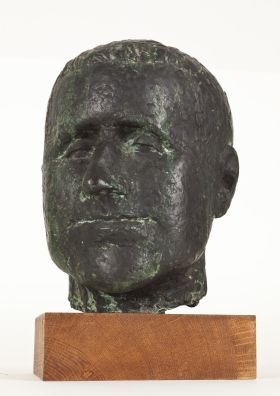 Akademie der Künste, Berlin © Gustav Seitz Stiftung, Photo: Maximilian Merz
Akademie der Künste, Berlin © Dieter Goltzsche
Akademie der Künste, Berlin © Boris Mikhailov
The formation of the Art Collection goes back to 1696, the founding year of the Academy. In the eighteenth and nineteenth centuries, as a testament to the Academy's achievements in the arts, the collection built up holdings of sculptures, oil paintings, sketches, drawings and prints either acquired from or donated by Academy members, or bequeathed by them. Not only did these works serve as teaching materials, they also provided a prestigious and impressive display of art in the Academy's offices and teaching rooms.
When Germany was divided in the post-war years, the Academy was also divided. The members of East Berlin's Deutsche Akademie der Künste, founded in 1950, supported the development of a new Art Collection. Holdings grew quickly.
For example, through deposits of artists' proofs from the Academy's graphic workshops. Just as before, the collection profile largely reflected the art works of the members, master students and Academy prize winners. In addition, as a means of documenting this creative environment, first steps were taken to establishing a collection of photographs of works. This collection went beyond a focus solely on members and master students at the Akademie der Künste in East Berlin: More than 80,000 studio and exhibition photographs of works by approx. 5,400 visual artists provide a record of the art produced in East Germany and other former socialist countries.

Even during the GDR era, the spectrum of acquisitions for the art collection went far beyond ideological borders. From the 1950s, for example, a select retrospective of outstanding works by critical realist modern artists was acquired, including a complete set of the rare Parliamentarians series of bronze portraits by Honoré Daumier.

To mark the end of Klaus Staeck's many years as President of the Akademie der Künste and the retirement of Wolfgang Trautwein, Director of the Archives, a comprehensive donation by members of the Visual Arts Section and other members of the Film and Media Arts Section enabled the Art Collection to extend its holdings with a wealth of outstanding works. These were then shown in the exhibition "Die Akademie der Künste, Berlin at the Kunstsammlungen Chemnitz".

One of the more recent retrospective acquisitions is the purchase of Familientreffen by George Grosz, a self-portrait from 1930 expanded to create a very unusual family get-together. The artist dedicated this erotically explicit portrait of the Grosz and Schmalhausen couples to his friend Otto Schmalhausen and his wife (the sister of Eva Grosz). The portrait had remained in the family until the Academy acquired it from Grosz's sister-in-law's estate.
Recently, the Art Collection was bequeathed works by Bernhard Heiliger, Gerhard Graubner, Fritz Koenig, Bernard Schultze, Heinz Trökes and Fritz Winter, all Academy members who were previously underrepresented in the collection. At the same time, the holdings have been expanded, above all, with contemporary art works and, more rarely, works providing a historical retrospective were added.
Scroll