Collection Profile
The collection, which looks back on more than 300 years of history, has always reflected its special relationship to the Academy members, just as it does today. Once it included treasures such as plaster casts of classical sculptures, paintings by Lucas Cranach the Elder, Adam Elsheimer and Anton Graff, drawings by Rembrandt, Johann Heinrich Wilhelm Tischbein and Carl Rottmann as well as graphic works by artists from Albrecht Dürer to Adolph Menzel. Many losses occurred over the course of its history, most severely during and in the wake of the Second World War, and thus the collection now focuses primarily on modern and contemporary art.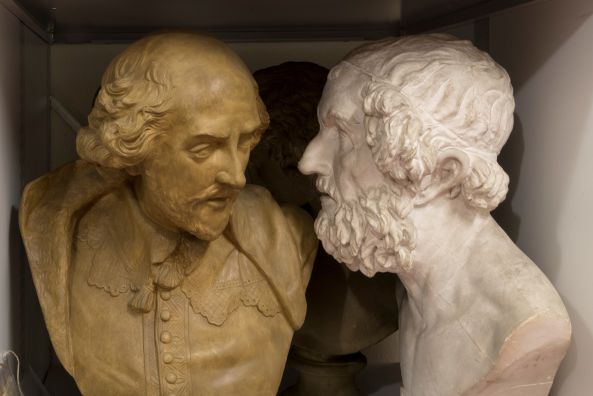 Akademie der Künste, Berlin © Photo: Erik-Jan Ouwerkerk
© Akademie der Künste, Berlin, Photo: Roman März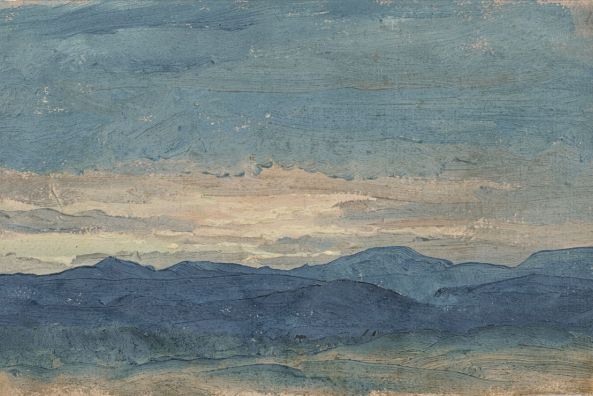 © Akademie der Künste, Berlin
© Akademie der Künste, Berlin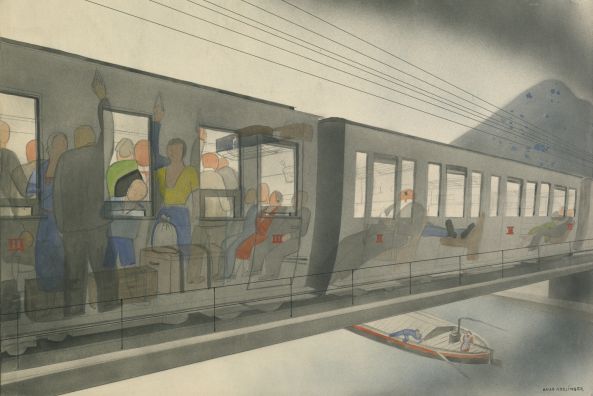 © Akademie der Künste, Berlin
The Art Collection's surviving historical treasures include over 1200 sketches and drawings by Johann Gottfried Schadow, Daniel Chodowiecki's series of drawings documenting a journey from Berlin to Danzig [he undertook in 1773], and Carl Blechen's Amalfi sketchbook as well as numerous oil sketches. The outstanding materials in the collection from the twentieth century, for example, include John Heartfield's entire artistic estate and personal papers, an extensive part of George Grosz's graphic estate with collages and over 200 sketch books, as well as artistic estates or large sets or portfolios of works by Hans Grundig and Lea Grundig, Alice Lex-Nerlinger and Oskar Nerlinger, Herbert Sandberg, Klaus Wittkugel and others.

Due to the expanding concept of art in the twentieth and twenty-first centuries, both in terms of media and style, today's Art Collection embraces to objects previously regarded, at most, collectable for their documentary value (e.g. photography, mail art, concept art, artefacts of historic value).

The Applied Arts Collection contains, for instance, John Heartfield's collection of East Asian artefacts as well as theatre props and costumes (and also stage set models) and personal objects from paint boxes to conductors' batons and from musical instruments to coffee cups, tobacco pipes or a rocking chair. Such works and personal artefacts come from artistic estates across the spectrum of disciplines and were either donated during the artists' lifetimes or bequeathed to the Akademie der Künste.

Corresponding to the Archive's general collecting profile, the Akademie der Künste Art Collection has a particular emphasis on works by German-speaking visual artists persecuted dureing the years from 1933 – 1945 and driven into exile. Exemplary here is the estate of photographer Ellen Auerbach, who emigrated to the USA via Palestine and England.
Scroll