German-Israeli Dramatists' Dialogue
12–17 October 2015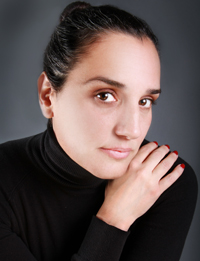 Photo © Steve Alcemi
Photo © Eyal Rado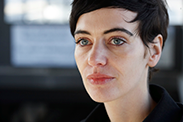 Photo © Matthias Horn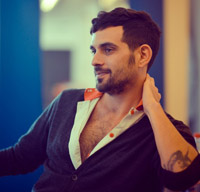 Photo © Omer Alsheich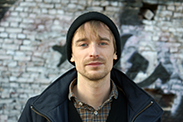 Photo © Karoline Bofinger
Photo © yonatanlevy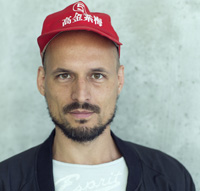 Photo © David Baltzer
Photo © Karsten Thielker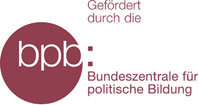 A week of dialogue and play readings in October 2015
In the 50th year of diplomatic relations between Israel and Germany, the Academy of Arts is inviting four Israeli and four German dramatists to discuss their respective world experience and theatre in a societal forum this autumn. From 12th to 17th October 2015, the academy member Kathrin Röggla will come together with Anja Hilling, Dirk Laucke and Kevin Rittberger to exchange ideas and experiences with the Israeli theatre artists Maya Arad, Inna Eizenberg, Jason Danino Holt and Yonatan Levy. Their discussions will also focus on practical artistic questions: How do we write in the time of Facebook and artistical series television? How do we appeal to an audience that is increasingly organised in niches in everyday life? How can we find forms of work that serve our purpose rather than the structures of theatre operation?
The end of the dialogue week will feature two public events on 16th and 17th October 2015, each of which will feature the presentation of a play by the Israeli authors in a play reading and will also involve author introductions, an opening talk and a closing discussion.
The plays selected by an academy jury led by Ulrich Matthes are: God Waits at the Station by Maya Arad, My Book of Faces by Inna Eizenberg, whore by Jason Danino Holt and The General and the Sea by Yonatan Levy. God Waits at the Station by Maya Arad was written as part of the "TERRORisms" project of the Union of Theatres of Europe (UTE) and will celebrate its German-language première at the "Volkstheater" theatre in Vienna, Austria, on 10th October 2015. The other plays were translated into German on behalf of the Academy of Arts by Matthias Naumann and Gundula Schiffer as well as in cooperation with LITAG Theaterverlag.
Scroll