Performing Arts
The international membership is mainly composed of actors, singers and dancers, directors, choreographers and stage designers, dramaturges and theatre directors.
Directors
The Director of the Performing Arts Section since 2017 is theatre director Nele Hertling and the Deputy director since 2015 is actor Christian Grashof.
Photo: Inge Zimmermann
Photo: Inge Zimmermann
Programme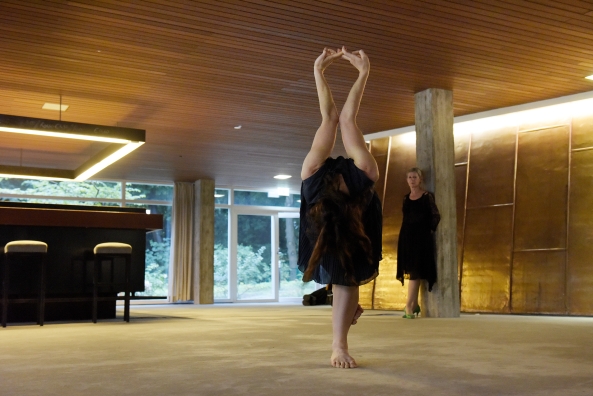 Photo © Thomas Aurin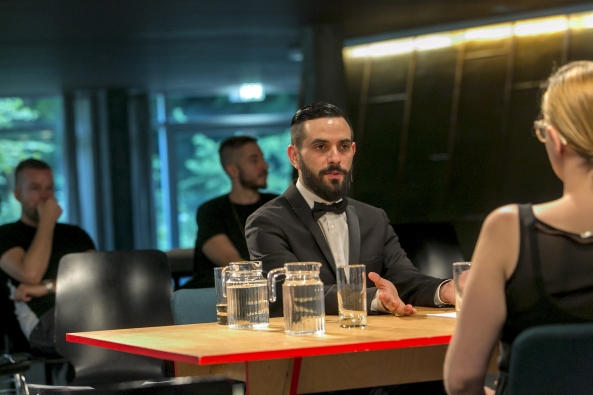 Photo © David Baltzer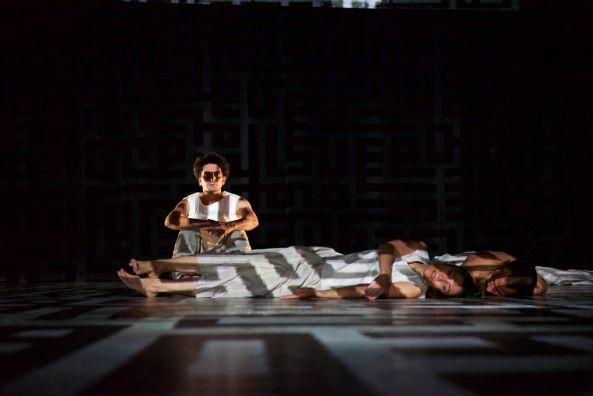 Photo © Neda Navaee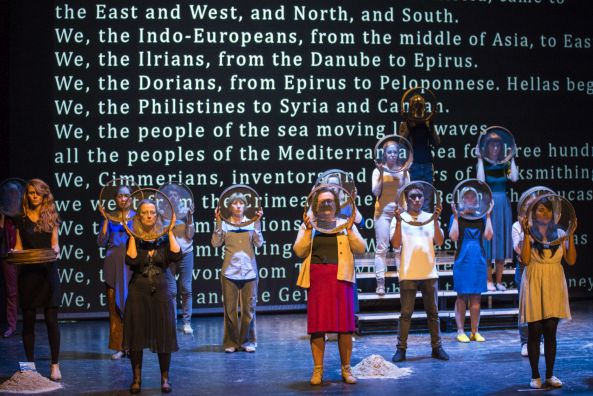 Photo © Marcus Lieberenz
Photo © Marcus Lieberenz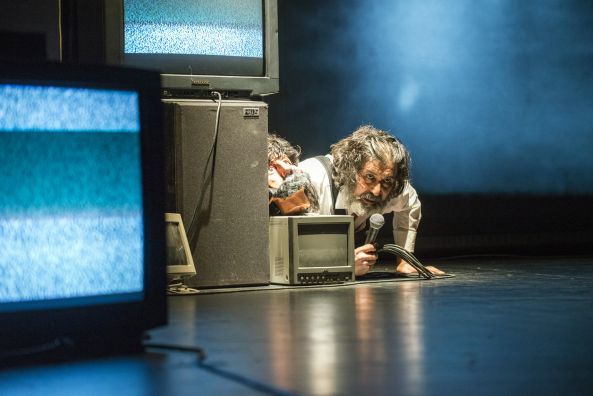 Photo © Marcus Lieberenz
Photo © David Baltzer
In individual events, the Section highlights special themes resulting from the work of its members. In its thematic focuses, it traces large-scale aesthetic contexts with particular interest in the social dimension of artistic work.
In addition, it promotes international theatre dialogues (previously focusing on Poland and Tunisia) and the dialogue between art and science (as, for example, in a cooperation with the Freie Universität Berlin and the German Academic Exchange Service (DAAD) in the Valeska-Gert Professorship).
From a cultural policy perspective, it is a contact partner for all kinds of performing arts institutions and is committed to the concept of exchange of independent and established scenes on the basis of solidarity.
Prizes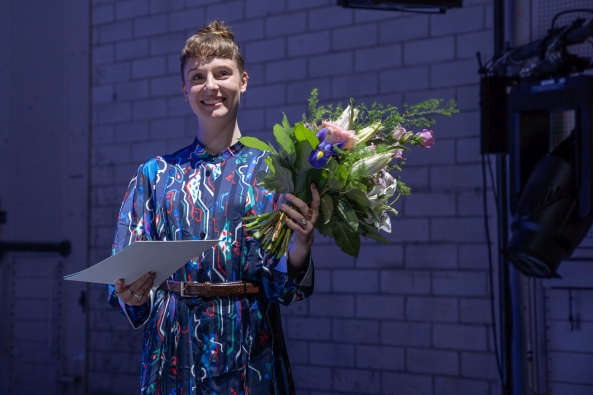 Photo © Federico Pedrotti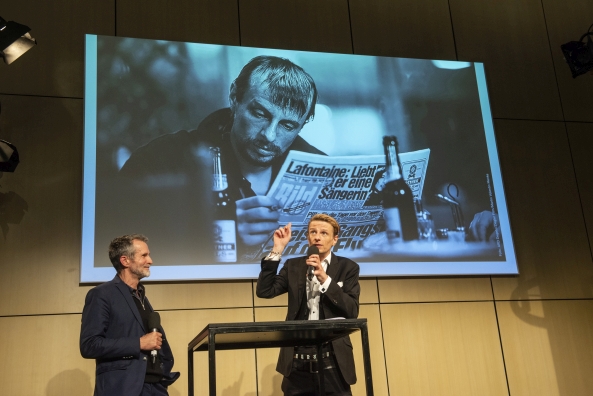 Photo © Marcus Lieberenz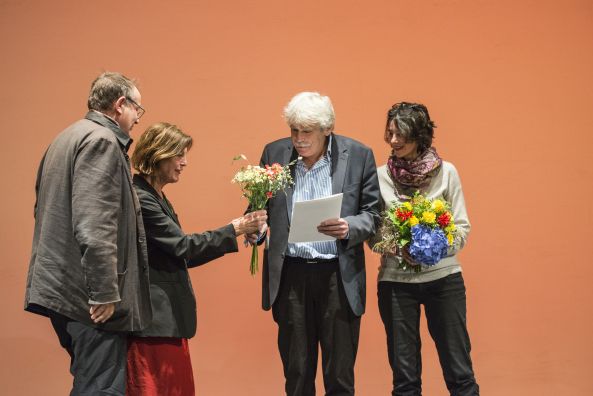 Photo © Marcus Lieberenz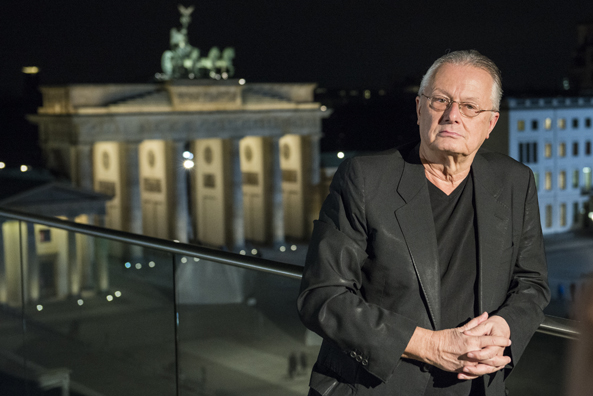 Photo © Marcus Lieberenz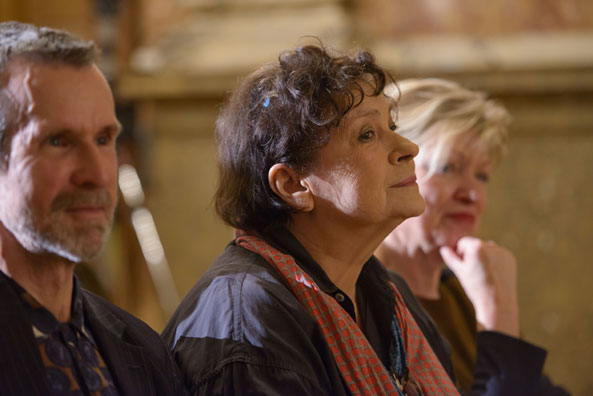 Photo © Georg Soulek
In addition to the annual Berlin Art Prize of all Sections, the Performing Arts Section (rotating with the Film and Media Section) awards the Akademie der Künste Konrad Wolf Prize on a biennial basis.
In addition, it awards two of the most important acting prizes in the German-speaking world: the Joana Maria Gorvin Prize awarded every five years (current homoree: Kirsten Dene from Vienna´s Burgtheater) and the Hermine Körner Ring, intended as a lifetime award in each case and currently borne by Hildegard Schmahl. It is also responsible for the Tilla Durieux Jewellery, worn by each winner for ten years before being passed on. In 2010 this was awarded to Judith Hofmann by Annette Paulmann.

The "Pandora's Box" for theatrical direction is also awarded on a lifetime basis from the Performing Arts Section. This award is in the form of a silver tobacco tin and a lighter, which the benefactor Albert Heine received from Karl Kraus in Vienna in 1905 while directing the premiere of Wedekind's "Die Büchse der Pandora" (Pandora's Box). The current holder is Dieter Dorn.
The prestigious O.E. Hasse Prize is an award for young acting talent, given in alternate years to students of either the Munich Otto Falckenberg School or the Berlin "Ernst Busch" Hochschule für Schauspielkunst (Academy for Dramatic Art).
Scroll