Performing Arts Archives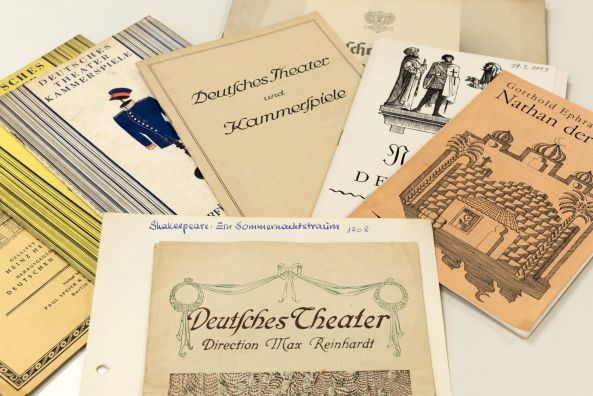 Akademie der Künste, Berlin © Photo: Erik-Jan Ouwerkerk, 2016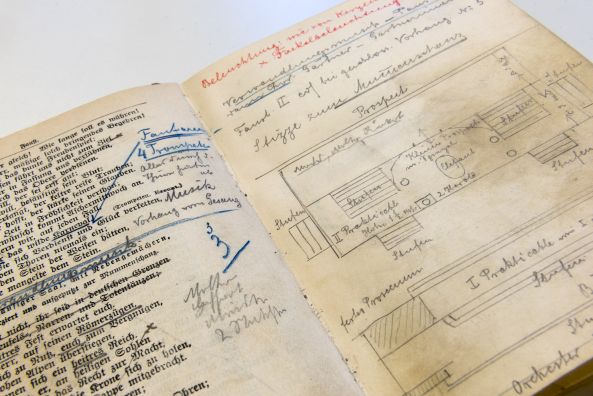 Akademie der Künste, Berlin © Photo: Erik-Jan Ouwerkerk, 2016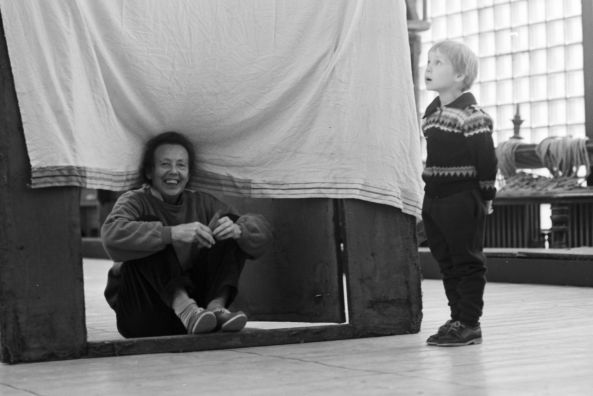 Akademie der Künste, Berlin © Photo: Maria Steinfeldt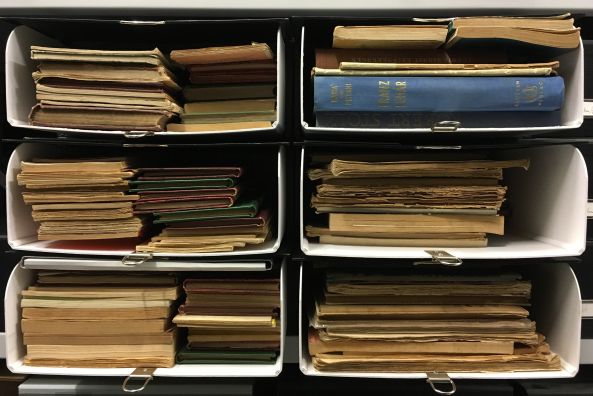 Akademie der Künste, Berlin © Photo: Susan Todd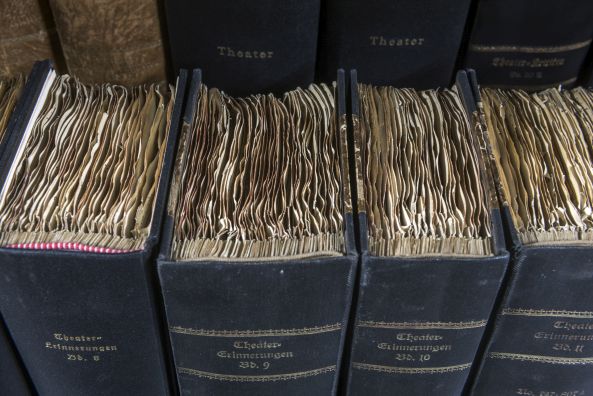 Akademie der Künste, Berlin © Photo: Erik-Jan Ouwerkerk, 2016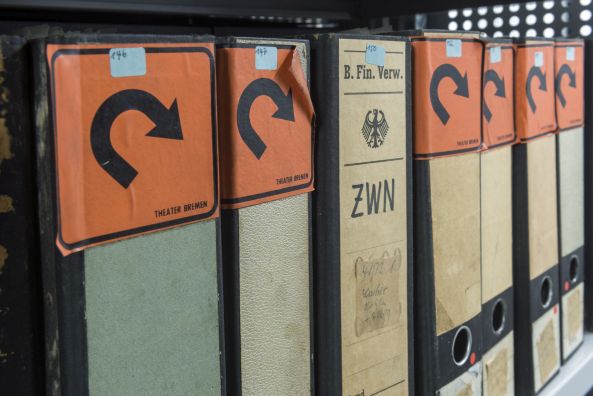 Akademie der Künste, Berlin © Photo: Erik-Jan Ouwerkerk, 2016
With its extensive holdings on German-language theatre in the twentieth and twenty-first centuries, the Performing Arts Archives allows the development of theatre to be traced in German-speaking countries. The collection is ranked among the leading archives of written documents on theatre in Germany. In total, the holdings comprise approximately 3,000 linear meters of written documents, 250 costumes or parts of costumes, 138 models and 19,000 posters, plans, diagrams and drafts. The collection focuses especially on theatre of the spoken word and musical theatre, as well as dance. It also includes, in individual cases, literary or political revue shows, theatre reviews and theatre studies, as well as works by selected theatre artists. In addition to the personal archives, which comprise the majority of the holdings, archives of institutions closely related to certain individual archives are also acquired and preserved. The holdings are also supplemented by themed collections.

Due to its live character, theatre is a challenge for any archive of art and artists, continually posing the question of how a transitory art work can be permanently preserved. The Performing Arts Archives has been dedicated to this task for around sixty-five years, preserving the relics of theatrical events, such as directors' and actors' scripts, drafts and models for stage settings and costumes, photographs of the performance, programme booklets, reviews and audiovisual recordings. However, in addition, since the Archives also pursues a biographical approach to theatre historiography, correspondence by and documents on the lives of seminal figures in German theatre have an important role to play in the holdings.

Despite the collection's main focus on acquiring personal papers and artistic estates either during artists' lifetimes or on their death, written texts and documents from leading theatres or organisations and collections are, in certain instances, also acquired where they supplement a particular thematic area. Not only do the many surviving documents in approx. 380 archival groups evoke the magic, controversies and scandals of theatrical events of the past, but also offer a vivid insight into the development of theatre in German-speaking countries in the twentieth and twenty-first centuries.

The area of production documentation is a special feature of the Performing Arts Archives. By commissioning the documentation of rehearsals and performances, a procedure quite unique in German-speaking countries, it does justice to theatre as a transitory event.
Scroll