Production Documentation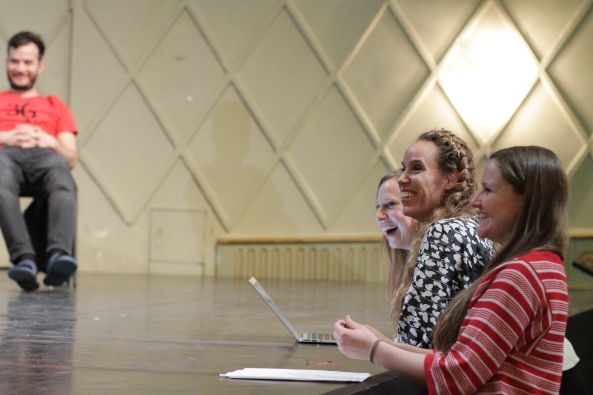 Akademie der Künste, Berlin © Photo: Lutz Knospe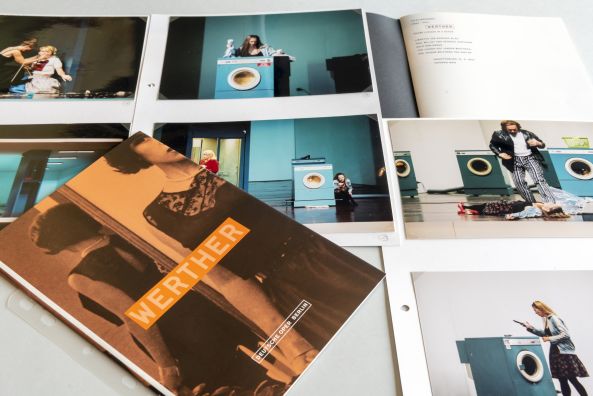 Akademie der Künste, Berlin © Photo: Erik-Jan Ouwerkerk, 2019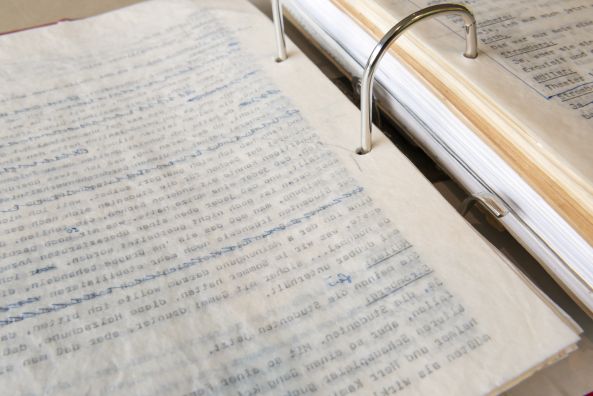 Akademie der Künste, Berlin © Photo: Erik-Jan Ouwerkerk, 2019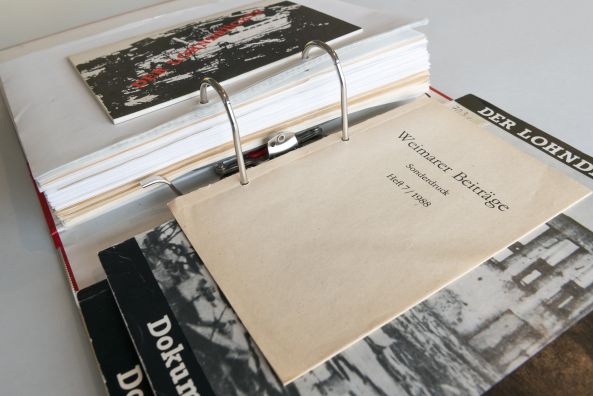 Akademie der Künste, Berlin © Photo: Erik-Jan Ouwerkerk, 2019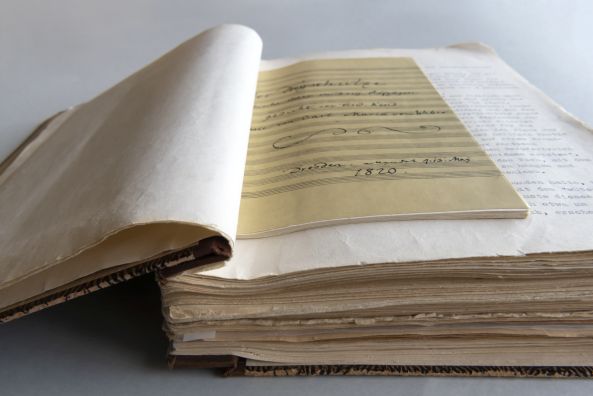 Akademie der Künste, Berlin © Photo: Erik-Jan Ouwerkerk, 2019
Akademie der Künste, Berlin © Photo: Erik-Jan Ouwerkerk, 2019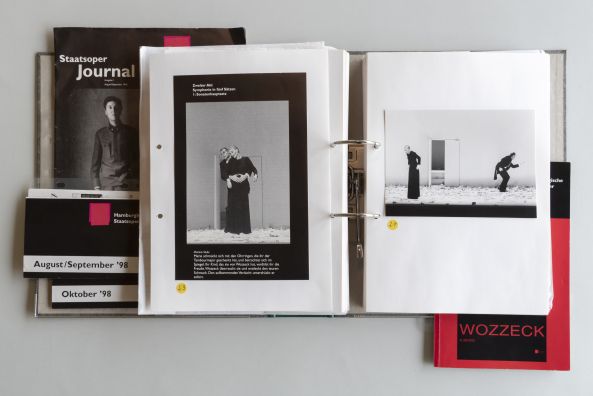 Akademie der Künste, Berlin © Photo: Erik-Jan Ouwerkerk, 2019
How can an ephemeral art form such as theatre, only existing at the moment it is performed, be captured for posterity? What remains from a stage production when the last performance is over? What material can meaningfully describe such a transitory art work?
In the mid-1960s, inspired by the detailed description of and reflections on directorial work in Bertolt Brecht's Modellbücher ('model books') and Walter Felsenstein's Regiechroniken, members of the Akademie der Künste, Berlin (East) decided to establish a documentary collection to record their stage productions. With the overall aim of encouraging exchanges of artistic experience and discussions of the results of their work, the members envisaged a documentation process conducted by those involved in the productions, rather than from outside. Minutes were kept of the discussions on preparing a production and developing ideas, and notes taken on the aims and outcomes of individual rehearsals. Descriptions of performances and documentary photographs then offered an insight into the shape of the final production. A full documentation of a production not only includes the above documents, created especially as a record of the process, but also a systematic collection of materials around the production. Hence, in addition to rehearsal notes and to minutes of discussion (in some cases as audio-visual recordings), the Production Documentation Collection also includes various production team working materials, e.g. designs for stage sets and costumes, dramaturgical material, actors' scripts, rehearsal schedules, and prompt books, as well as printed matter from theatres and opera houses, photographs of rehearsals and reviews. Thus, the Collection's resources both describe the rehearsal process and provide an insight into the social and political context of the work and production. In this way, the documentation on, for example, Frank Castorf's Räuber von Schiller at the Volksbühne Berlin in 1990 or Heiner Müller's Hamlet/Maschine at the Deutsches Theater Berlin that same year, testifies just as much to contemporary events as to the productions themselves, which have become so renowned.
Since the 1967-1968 season, records of over 1200 productions have been compiled for the Production Documentation Collection, together with approx. 350 collections of material on (musical) theatre productions in German-speaking regions. In total, the collection offers an insight into the work of around 350 directors. This collection is supplemented by approx. 350 recordings of productions indexed in the Media Archives' collection of audio-visual theatre media (Sammlung AVM Theatre). Every year, the Production Documentation Collection is supplemented by around ten new documentations. These range from works by Academy members as well as those bearing a director's expressive signature or with incisive and/or innovative directorial concepts to productions addressing highly-charged social themes or by promising young directors and directorial teams.
While initially the documentation of productions set out to support an exchange between Academy members and various theatre artists on their work, the Collection also increasingly serves as a research resource for scholars and students. Through its focus on the rehearsal process, the Production Documentation Collection not only seeks to preserve productions and their traces for posterity, but also give future generations insights into the methods and approaches of the theatre makers in the collection.
Scroll