Library Use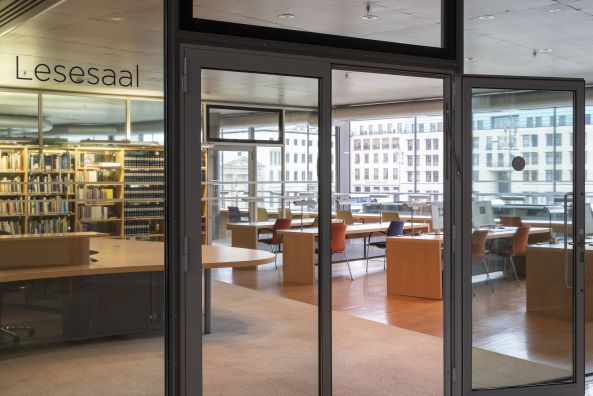 Akademie der Künste, Berlin © photo: Erik-Jan Ouwerkerk, 2019
Ordering media from the Library stock
You can order media from the Library stock at any time via the electronic library catalogue (OPAC). To do so, you need a Library account, which you create in the electronic catalogue by self-registration. You can then place up to ten orders.
Please note the retrieval times. These are on opening days at 10 am and at 1 pm. Media requested later will be made available on the following opening day, provided they are not kept in an external storage.
The order process shows which Reading Room you can select for provision. Media located at Robert-Koch-Platz, Bertolt Brecht Archive, Walter Benjamin Archive or Anna Seghers Museum can only be viewed at the locations indicated.
Media from bequest libraries can only be ordered in the Reading Room at Pariser Platz.
If you live in Berlin or Brandenburg, you can borrow media with the status "available for request".
Scroll