4.7.2022, 09 Uhr
War in Ukraine: Support for Artists and Cultural Workers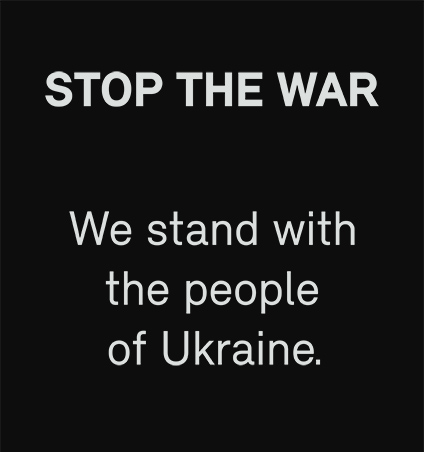 We collect information on support for artists, cultural workers and journalists in Ukraine on the ground and on the run. The list is constantly being expanded and supplemented. For information on further offers and contacts, please contact Ms Irena Trivonoff (trivonoff@adk.de, +49 (0)30 200 57-15 03).

Please see the list on our German website.

From 13 March – 10 April 2022, the exhibition "What Matters – Work Presentation JUNGE AKADEMIE " presented works by artists from the Akademie der Künste's international artist-in-residence programme. Among the 29 participating fellows were two young artists from Ukraine, Sasha Kurmaz and Mykola Ridnyi, who refered to the Russia-Ukraine conflict with films and an installation in front of the Akademie building on Hanseatenweg. Both artists are in their home country.
Scroll