Acquisitions History
Although the Akademie der Künste's first recorded architectural documents date from the eighteenth century, the systematic acquisition of materials in the Architectural Archives only began under architect Hans Scharoun, the first post-war President of the Akademie der Künste in West Berlin. The Hugo Häring Archive, established in 1958, was the first architectural estate acquired by the Academy.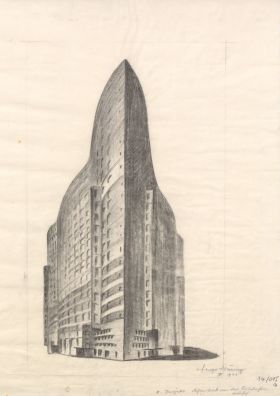 Akademie der Künste, Berlin © VG Bild-Kunst, Bonn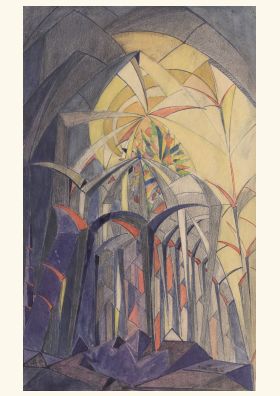 Akademie der Künste, Berlin © Taut Heirs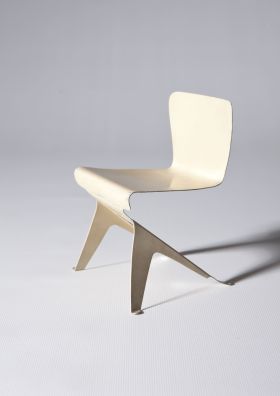 Akademie der Künste, Berlin © VG Bild-Kunst, Bonn, Photo: Maximilian Merz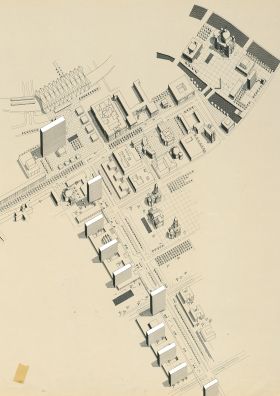 Akademie der Künste, Berlin © Spengelin Heirs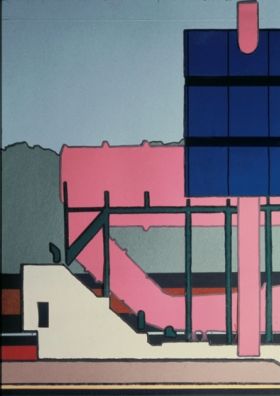 Akademie der Künste, Berlin © Leo Heirs
Akademie der Künste, Berlin © Karla Kowalski
In 1961, the Academy members decided to systematically collect documents from leading living and deceased architects and from Academy members. The holdings grew significantly, above all, when the Academy took over the Hans Scharoun Archive after his death in 1972. With 25,000 architectural plans and designs, and 60 linear metres of written documents, the Hans Scharoun Archive is still the largest and, at the same time, the most important single archive in the Architectural Archives.

Until 1993, the Academy members and the particular Secretary of the Architecture Section shared the task of maintaining and publishing the architectural holdings. In that year, the Architectural Archives then became an independent department within the Academy. Since then, the holdings have been continually expanded.

One major impetus in the acquisition policy came from the decision to include architectural drawings of designs never realised and never appearing in the urban landscape. By preserving such unrealised designs in archives of architects, the Architectural Archives significantly contributes to architectural research.

Ever since the Akademie der Künste first started collecting, documents have always been viewed in the context of their creation. In this spirit, in order to offer an insight into the history of architectural projects, the Architectural Archives preserves all the documents created in the process of planning and realisation, from sketches and drawings to architects' plans and models as well as correspondence between those involved, photos of finished works and, last but not least, publications.
Scroll